Renault seeks out its niche in China to lure more customers
By Li Fusheng | China Daily | Updated: 2019-11-04 11:06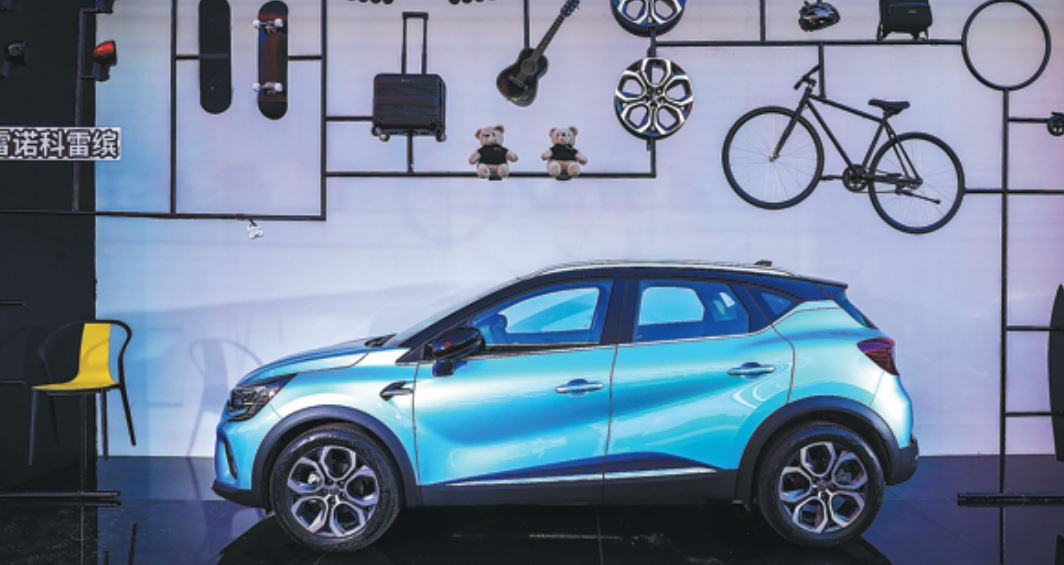 Chinese people love French goods: wine, perfume, handbags. But French cars have proved an exception so far.
France's second-largest carmaker Renault sold 132,138 vehicles in China from January to September, a drop in the ocean of the country's 18.37 million deliveries.
Peugeot owner PSA Group was worse, with 91,000 sold in the same period in the world's largest car market.
In contrast, Germany's Volkswagen delivered 2.96 million, roughly 16 percent of total car sales in the country.
Renault's lackluster performance has a lot to do with its short history in China.
Thus it has low brand awareness among Chinese customers, said Francois Provost, the carmaker's senior vice-president and chairman of its China operations, in an interview in late October.
As a latecomer to the Chinese market, its joint venture, Dongfeng Renault, started production in early 2016.
It offers only four models, all of them SUVs and one of them an electric vehicle.
"The size of our share is low because we are a new brand in China. A major challenge for us is low brand awareness, so we don't have enough inflow of customers to our showrooms," said Provost when Dongfeng Renault launched the Captur SUV in Beijing.
"But our products are well-received: design, features, reliability, quality and safety," he said.
So, the French carmaker has decided to try a different tactic in China. It will avoid direct confrontation with volume brands ranging from Volkswagen and GM to Toyota and Nissan.
"Instead of just competing with them, we at Renault have our own personality and will differentiate ourselves from those mainstream brands. We are a niche brand," said Provost.
He said the biggest difference between Renault and other brands comes in two aspects.
"In terms of products, it is design. In terms of customers, we want to attract those who enjoy life in the car," he said.
The carmaker's findings show that 39.2 percent of Chinese customers choose a car because of its exterior design, which matters more than price, image and spaciousness.
Having repositioned itself, Renault is planning to introduce more products to the Chinese market.
The brand will launch sedans, MPVs and crossovers in coming years, said Ge Shuwen, president of Dongfeng Renault.
"In three years we will launch one localized model and introduce an imported model every year from now to ensure we have at least one model in every segment," said Ge, a former senior executive at FAW-Volkswagen's Audi division.
By 2022 Renault will have 11 models in the market, he said, and by 2025 the whole portfolio will be electrified.
Dongfeng Renault is also updating its after-sales service and extended warranty for its models. It said these are intended to offer customers an "easy life" in more than 330 cities across the country. "We are not seeking surging sales but we care about fans that identify with our brand. Here in China we have the patience and, of course, the confidence to become an influential brand," Ge said.