Treasures of the past
By Wang Kaihao | China Daily | Updated: 2019-11-05 08:37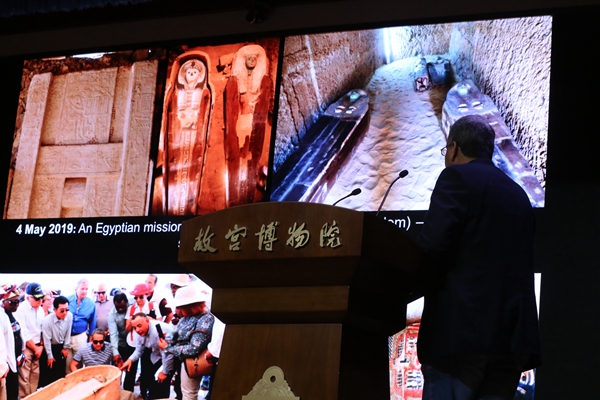 "I am therefore using this forum as an opportunity to ask all countries in the world to join forces in condemning such trade, for each country is the worthiest of its own heritage," he added.
The first ministerial meeting of the Ancient Civilizations Forum, launched by the Greek and Chinese governments, was held in Athens in 2017. The forum was held in La Paz, Bolivia, last year. This year's ministerial meeting was held in China and included the symposium.
The fourth edition of China's Taihe Forum was also held congruently. It was launched by the Palace Museum in 2016 to enhance understanding of ancient cultures and improve coexistence among different civilizations. It is named after Taihe Dian, or the Hall of Supreme Harmony, the highest structure at the Palace Museum, which was China's imperial palace from 1420 to 1911.
"Through discussion, we find that ancient civilizations didn't entirely originate from one root but, rather, based on communication and a mixture of cultures," Lou Wei, deputy director of the Palace Museum, said at the Taihe Forum last week. "Every brilliant ancient civilization contains the shared treasures of human wisdom."
He says mutual understanding among civilizations should move beyond culture.
"It will help today's world to solve political disputes and national conflicts," Lou says.