Land once deserted brings prosperity with golden passion fruit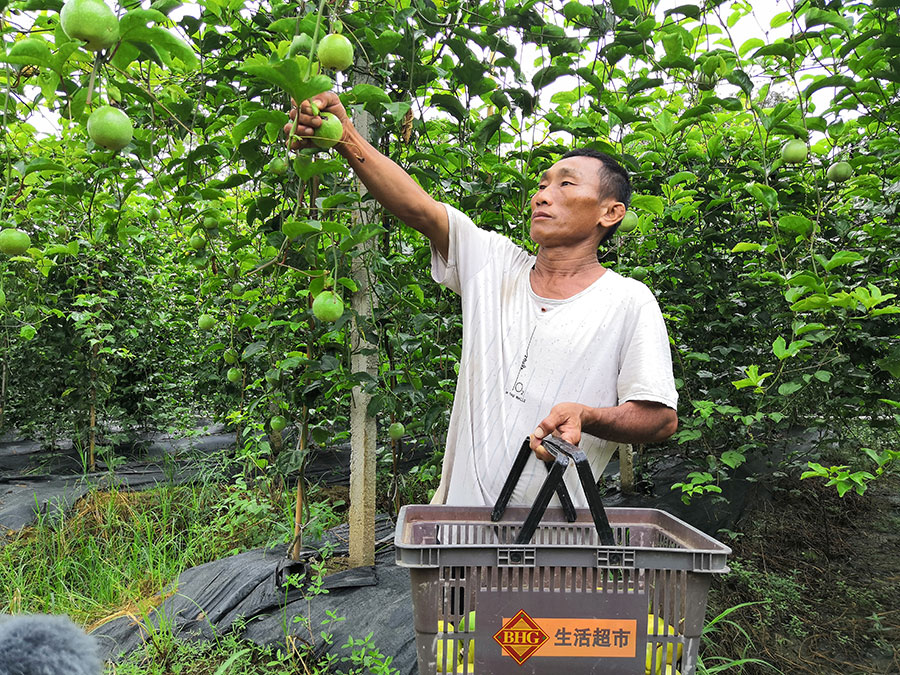 Huang Qifang, from a low-income family in Maodao village, Wuzhishan city in Hainan province, picked up a basket full of golden passion fruit in just half an hour.
With the help of an automatic sorting machine, he quickly packed the products into boxes and got them ready to be transported. These delicious passion fruit in the deep mountains would then be sold to Beijing, Shanghai and other first-tier cities by vans and via e-commerce platforms.