Protection base TANGY Silk Garden unveiled in South China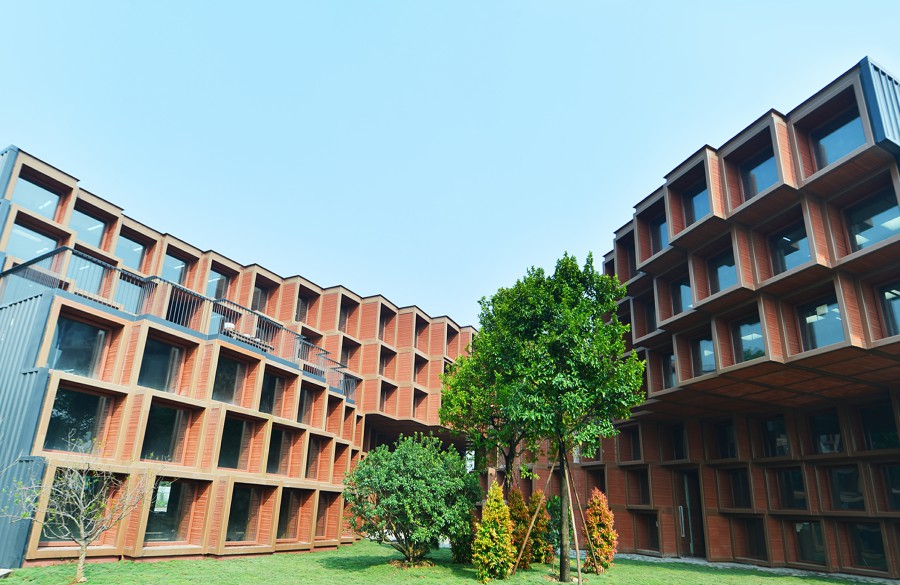 A protection base has been built for the national intangible cultural heritage gambiered Guangdong silk (also called "liangchou" in Chinese). On Nov 1, the base, TANGY Silk Garden, was unveiled in Shunde district, Foshan, South China's Guangdong province.
The protection base, designed by British architect Thomas Heatherwick, covers a total area of about 3,000 square meters. The base serves as a cultural industrial park of gambiered Guangdong silk, integrating protection, research and development, production, exhibition and environmental protection education. It contains research and development center, TANGY Silk museum, TANGY Silk protection foundation, designated education base of global fashion management EMBA, Liang Zi creative studio and art museum of creative life with TANGY Silk. The base will be free to public until November 12.