Adverts are not why we buy TVs
By Zhang Zhouxiang | China Daily | Updated: 2019-11-07 07:28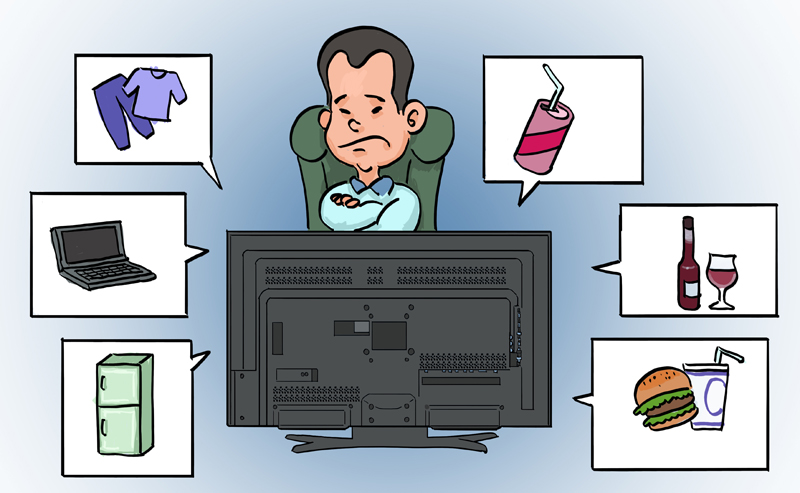 MANY SMART TV manufacturers reportedly preinstall advertisements that consumers must watch for about one minute after switching on their TV. Having asked the enterprises to give viewers the option of whether to watch the adverts or not, Jiangsu Provincial Consumer Association announced on Tuesday that none of the seven manufacturers it had talked to had complied with its request, while LeTV lagged even further behind by putting preinstalled advertisements in mandatory consumer agreements. China Daily writer Zhang Zhouxiang comments:
Why does a person buy a TV? To watch dramas, sports and other programs-not to watch advertisements.
Some adverts may be entertaining, but it should be the consumers' choice whether to view them or not.
The TV manufacturers are violating consumers' rights when they compel those who purchase their products to watch advertisements.
Yet as the Nanjing case shows, the TV manufacturers seem rather reluctant to put an end to what must be a lucrative revenue stream. According to reports, the Jiangsu Provincial Consumer Association even did not require them to totally stop installing the adverts. All it asked of the enterprises was they offer the TV user a virtual button that the latter could click and close any advertisement immediately.
In other words, the JPCA still allowed the existence of the preinstalled ads, and all it asked of the companies was that they offer the consumer the choice of whether to watch the adverts or not.
Yet the TV manufacturers did not respond positively to even this request. Anybody with even the most basic knowledge knows how easy it is to set up such a switch, but none of the seven enterprises did so. Worse, LeTV even openly challenged consumers' rights by hiding switch-on advertisements in its consumer agreements.
JCPA is only a consumer association and it has no power to punish the enterprises. It is time the relevant authorities stepped in to protect consumers' rights and put an end to the practice.