The quiet man who is a big noise at a vital outpost
By ZHAO YIMENG in Bayannuur, Inner Mongolia | China Daily | Updated: 2019-11-08 08:30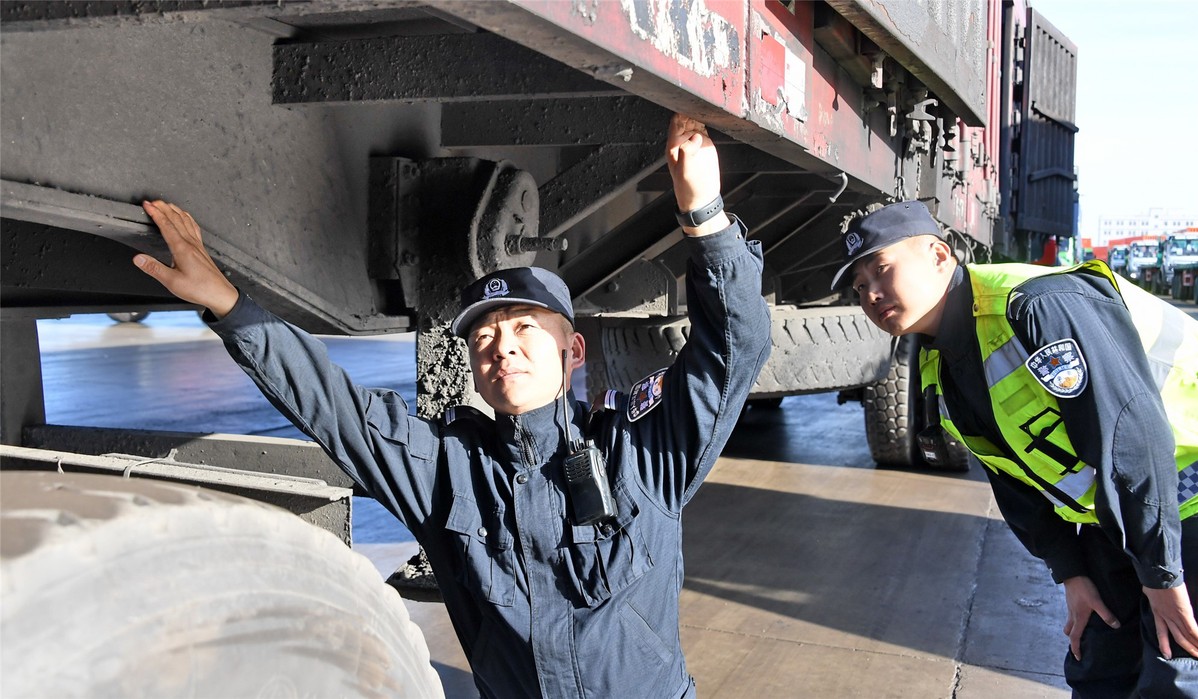 A Chinese driver was badly injured in May, when his car was hit by a heavily loaded truck on the Mongolian side of the China-Mongolia border.
Naranmand, a police officer at the Ganqimaodu Border Inspection Station in Bayannuur, Inner Mongolia autonomous region, received the accident report.
The 39-year-old, who like many members of the Mongolian ethnic group only uses one name, immediately called the nearest hospital on the Chinese side to dispatch an ambulance to the border marker.
"We collected the patient and re-entered Chinese territory at the northern part of the Ganqimaodu Pass in just 10 minutes, saving a lot of time so the patient could be treated at the hospital," he said, adding that the man recovered fully.
As a 20-year veteran at the pass, Naranmand said he is involved in about 20 cross-border rescues every year.
However, emergency operations are extra work, additions to his regular duties inspecting every vehicle-mostly coal trucks-entering and exiting the pass.
Transportation hub
Located more than 180 kilometers north of Bayannuur's Linhe district, the Ganqimaodu Pass is a transportation corridor for coal, copper and other raw materials from Mongolia.
The work can be dirty and dusty. Thick clouds of coal dust are visible 20 km from the pass. Officers at the station habitually wear masks, but many experience nasal inflammation and other ailments.
Naranmand walks more than 10 km every day as he checks vehicles and patrols the inspection station. The white mask he dons in the morning is usually black at the end of his shift.
The station's operations began in 1992, and by the end of last year, the crossing had handled more than 100 million metric tons of cargo, making it the land port with the largest transportation volume and highest tariff revenue in China.
Since 1992, the total cargo value has reached 13 billion yuan ($1.86 billion), accounting for 50 percent of China's trade with Mongolia.
To ensure the security of this essential channel, Naranmand and his colleagues take turns guarding the pass from 8 am to 8 pm every day.
In November 2009, the team seized eight shotguns and 7.82 kilograms of gold from a coal truck entering from Mongolia, marking the biggest seizure of illegal goods since the pass was fully opened to trade in 2007.
"Friends in the secret service alerted me that a vehicle was trying to cross the border to smuggle gold. To prevent that, we scrutinized every single vehicle in the days that followed. Finally, on Nov 23, the contraband was found under the back seat of the truck," Naranmand said.