Online education needs stronger regulation, survey finds
chinadaily.com.cn | Updated: 2019-11-08 14:13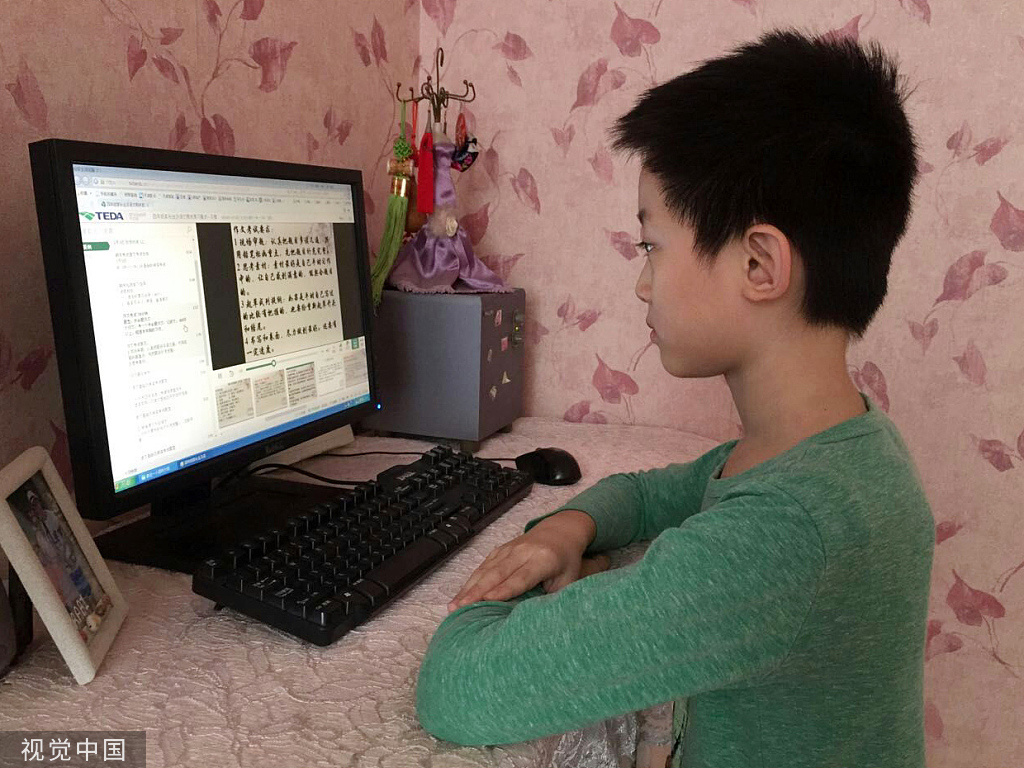 The booming online education sector needs more regulation and supervision, according to a recent survey, China Youth Daily reported Thursday.
Sixty-seven percent of the respondents said the review of online education institutions should be strengthened before these companies are allowed to enter the market, and 61.9 percent want authorities to regulate the institutions in terms of fees and courses.
The survey, conducted by the newspapers' social survey center and wenjuan.com, interviewed 2,005 people.
The problems cited by respondents include no guarantee of teachers' academic qualifications and instructional competence (56.2 percent), uneven quality of various online education institutions (49.5 percent) and lack of immediate and face-to-face communication with the teacher (44.6 percent).
Chu Zhaohui, a researcher with the National Institute of Education Sciences, said there is little effective teacher-student interaction in online classes when there are multiple students for one teacher. Even one-on-one online education can sometimes miss key information such as body language.
But online education, which makes learning more accessible, is still an appealing option for many, with 86.9 percent of the respondents having used online education.
The respondents think the main advantages of online education include flexible arrangement of study time (64.9 percent), adjustable study schedule based on learning outcomes (59.7 percent) and abundant course resources (55.8 percent).
More than 64 percent of the respondents take online courses for vocational skills training, nearly 46 percent for developing new hobbies and 33.7 percent for preparing for entrance exams. Some choose to take online courses to increase their knowledge or as extracurricular classes, the survey showed.