Concert celebrates 60th birthday of Minzu University music school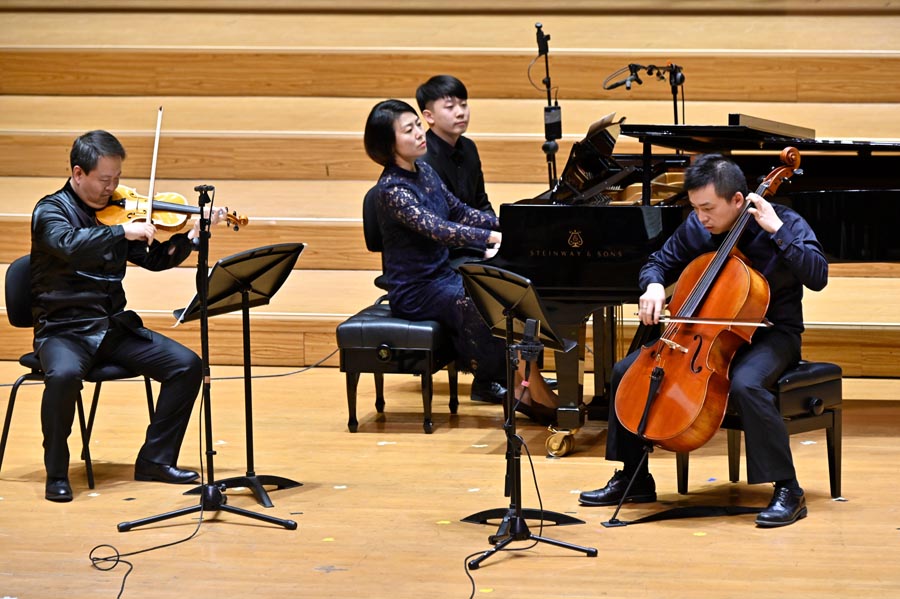 Western instruments were also spotlighted at the show, with the school's symphony orchestra performing under the baton of famed conductor Xia Xiaotang. The repertoire included Czech composer Bedrich Smetana's Piano Trio in G minor (1855), and Ode to the Red Flag created by noted Chinese composer Lyu Qiming in 1965.
Speaking about the past 60 years, Bao Aijun, dean of the music school, said, "The enrollment of our school focuses on students from ethnic groups across China. We welcome all talents from these places and attach great importance to the inheritance and development of ethnic music and culture. We have never wavered or given up this concept."