Guizhou teacher an example to all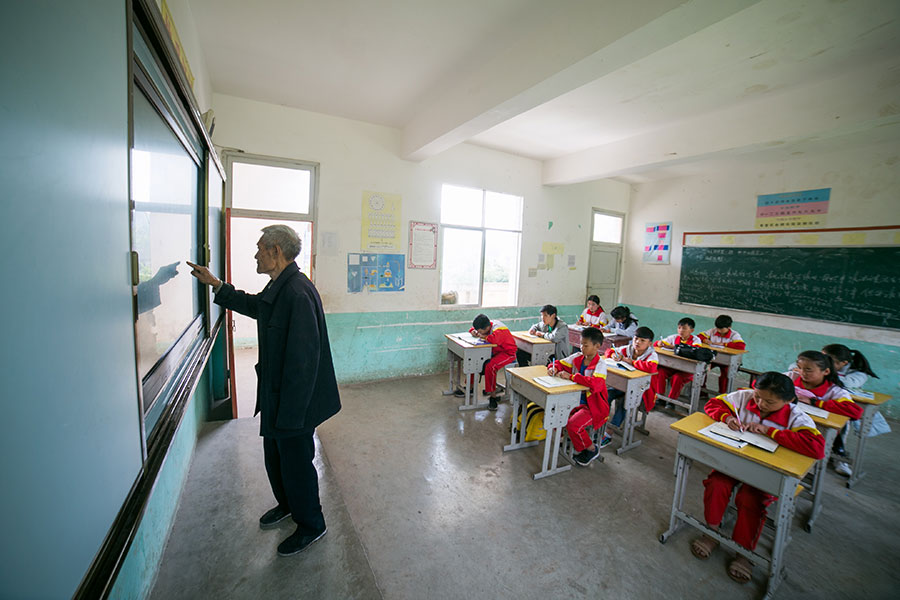 Zhao Chaowen, a student of Jiang Wuyuan, said he was ready to drop out of school, but Jiang convinced him to continue. Eventually, he enrolled in college and changed his life.
Jiang Rongfang, now a teacher at Changtian, had a similar experience. It was Jiang Wuyuan who convinced her to continue her studies, which led to her following in her own teacher's footsteps.