Expo to drive global economic development
By Mei Xinyu | China Daily | Updated: 2019-11-11 07:47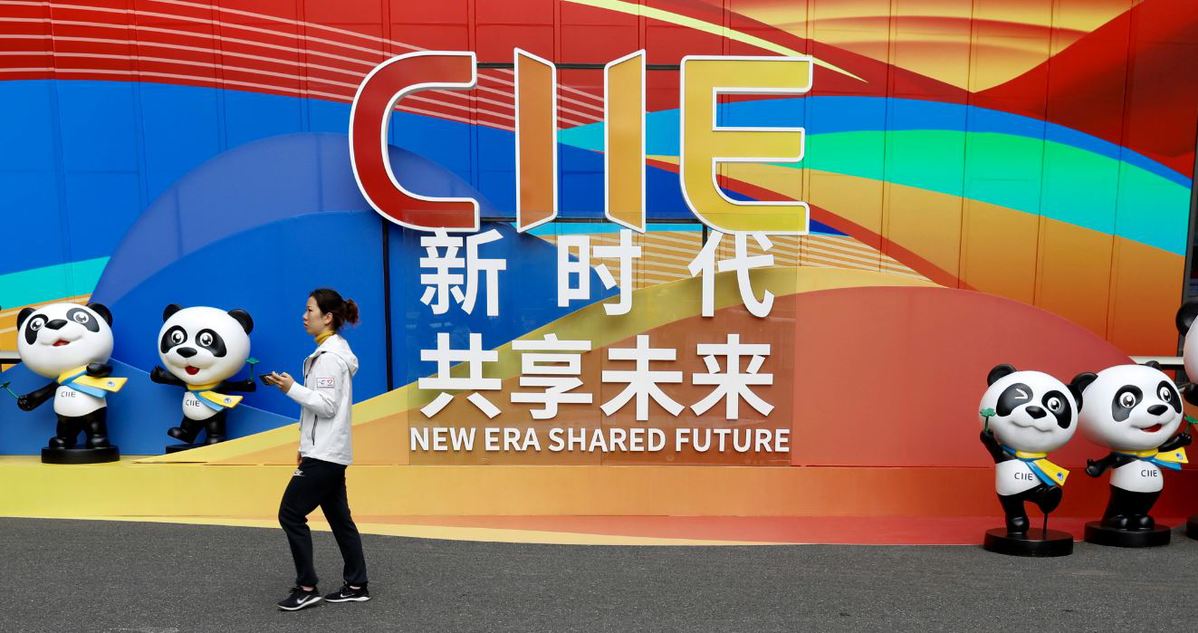 Stabilizing growth is a common challenge confronting all countries at a time when global growth forecasts are being lowered almost every month. Given this fact, promoting higher-level opening-up is the best way to spur sustainable development. And that is exactly what President Xi Jinping pledged to do in his keynote speech at the second China International Import Expo in Shanghai on Nov 5.
As the biggest exporter and second-largest importer, China is now in a better position to help promote globalization, stabilize the world market and contribute more to global economic growth. Although China started contributing to global growth in the 1980s, the world appreciated its role in earnest only after the Asian financial crisis in 1997.
For example, China's coefficient of variation in the annual GDP growth rate was 0.35, the lowest among East Asian economies, from 1980 to 2001 according to the International Monetary Fund and the People's Bank of China. Without China and Japan, East Asia's overall coefficient of variation in GDP growth was 0.49; with China added, it was 0.29 and with Japan added it was 0.38.
China's contribution to the world economy increased from an average of 14.2 percent in 2000-10 to 30.5 percent in 2011-15, the highest in the world. By contrast, the United States and eurozone contributed 17.8 percent and 4.4 percent.
China's growth is the main factor that has drastically changed the contribution map of global economic growth. According to the IMF, the contribution of emerging and developing countries increased from about 30 percent in 1980-89 to 70 percent in 2010-15. Without China, these changes would not have been possible.
Besides, the implementation of the Belt and Road Initiative will help China sustain and strengthen its role as stabilizer and engine of the global economy, as China's goods trade with 16 neighboring economies in the past decade shows.
China's export and import growth far exceeded that of the world average from 2002 to 2013, and accounted for an increasingly large portion of global trade, among which the growth of Chinese exports to 16 neighboring economies and imports from 11 neighboring economies surpassed its overall export and import growth. And the neighboring economies' trade growth with China far outpaced that of the global average, as well as China's overall trade growth. Which means China is one of the main forces driving global economic growth.
From 2002 to 2013, global exports grew by 1.92 times while China's exports to the 16 neighboring economies grew by 8.2 times. Global imports increased by 1.84 times, while China's imports grew by 5.61 times, with those from seven neighboring economies including Sri Lanka, Vietnam and Cambodia growing by more than 10 times.
From 2013 when the Belt and Road Initiative was proposed to 2017, global trade suffered repeated setbacks, and both exports and imports growth declined. China's trade largely stabilized and only its exports to five neighboring economies recorded a larger fall in growth than the global average, and the same applied to imports. That is to say, China's trade remains comparatively steady, and its exports and imports with neighboring economies are less volatile than global trade.
Moreover, unlike the United States that has resorted to trade protectionism and is gradually withdrawing from globalization, China is upholding the banner of free trade and multilateralism by pledging to facilitate higher-level opening-up.
China's economic development has thus entered the third stage of "leading globalized market" from the stages of "entering the international market on an equal footing" and "seeking development in virtue of the international market". This transition will not only provide the world with higher-quality Chinese goods and services but also help open up the Chinese market wider and expand China's imports.
The author is a researcher at the International Trade and Economic Cooperation Institute of the Ministry of Commerce. The views don't necessarily represent those of China Daily.