Chile's economic reforms need improvement
By Jiang Shixue | chinadaily.com.cn | Updated: 2019-11-12 14:31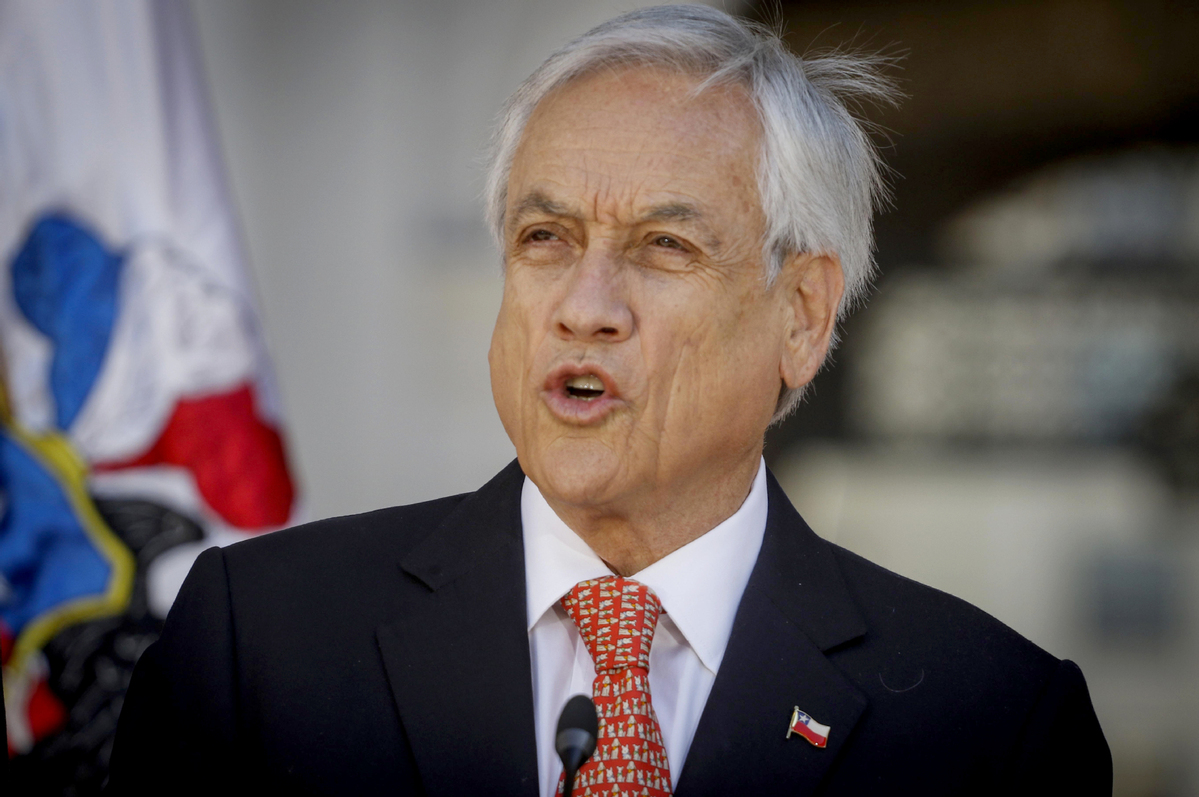 In one of the most dramatic political events this year, Chile announced it will host the APEC meetings on Nov 16 and 17 despite initial cancellation of the meeting and UN climate change conference at the end of October.
The announcement came as a global surprise after subway fare increases of 30 Chilean pesos (around 4 US cents) triggered further national upheaval in a web of economic difficulties. Weeks of protest gradually involved violence and became the worst national protest of Chile in about ten years, forcing Chilean President Sebastian Pinera to initially announce withdrawal as host.
Chile reached great economic achievement and became a model of economic reform in Latin America following an economic reform campaign launched by Chilean military dictator Augusto Pinochet, in which the "Chicago boys" who studied market economics from the US were appointed to promote trade liberalization, privatization of state-owned enterprises, financial liberalization and marketization of the economic system in Chile. In particular, the country's reform methods of the social security system was promoted to other developing countries by the World Bank.
As Chile's economy developed amid people's increasing discontent with declining living conditions, tensions grew beneath the surface. The Chilean government weakened its roles in social development, including the damaging decision to provide less expenditure on public infrastructure and limit investment in education and public health.
Although private enterprises took the place of state-run enterprises and improved public services, enterprises meanwhile continued to acquire vast sums of wealth by raising the cost of electricity, water and communication, widening the wealth gap and adding additional strain to an increasing number of low-income groups.
The rise of subway fares was the last straw, triggering much of the country to speak out in protest with an accumulated anger built upon years of inequality. Protesters bore a slogan, "it's not 30 pesos, it's 30 years". Unsurprisingly, domestic unrest has developed in line with economic discontent. Some protestors feel the problems are beyond economic, calling for a new political system rather than better health services, education, or a higher salary.
Neighbouring Brazil has proved that the government should play a significant role in social development, and Chile should realize the importance of government and pay attention to strengthen the effects of the government for the sake of the public.
The protests have impacted Chile's roles in international cooperation and its investment environment, which may ironically worsen the economic challenges Chile faces.
The Latin American continent as a whole has experienced a rising wave of unrest, including protests in Ecuador against reduced fuel subsidies, as well as recent presidential protests in Bolivia concerning the potential for election fraud.
While economic reforms are undoubtedly necessary, a lagging economy and social inequality have rung the alarm across Latin American countries to make actual improvements beyond the words of political promise.
The author is a distinguished professor at and director of the Center for Latin American Studies at Shanghai University. The views don't necessarily represent those of China Daily.