Thai prodigy Jazz determined to keep hitting the high notes
Share - WeChat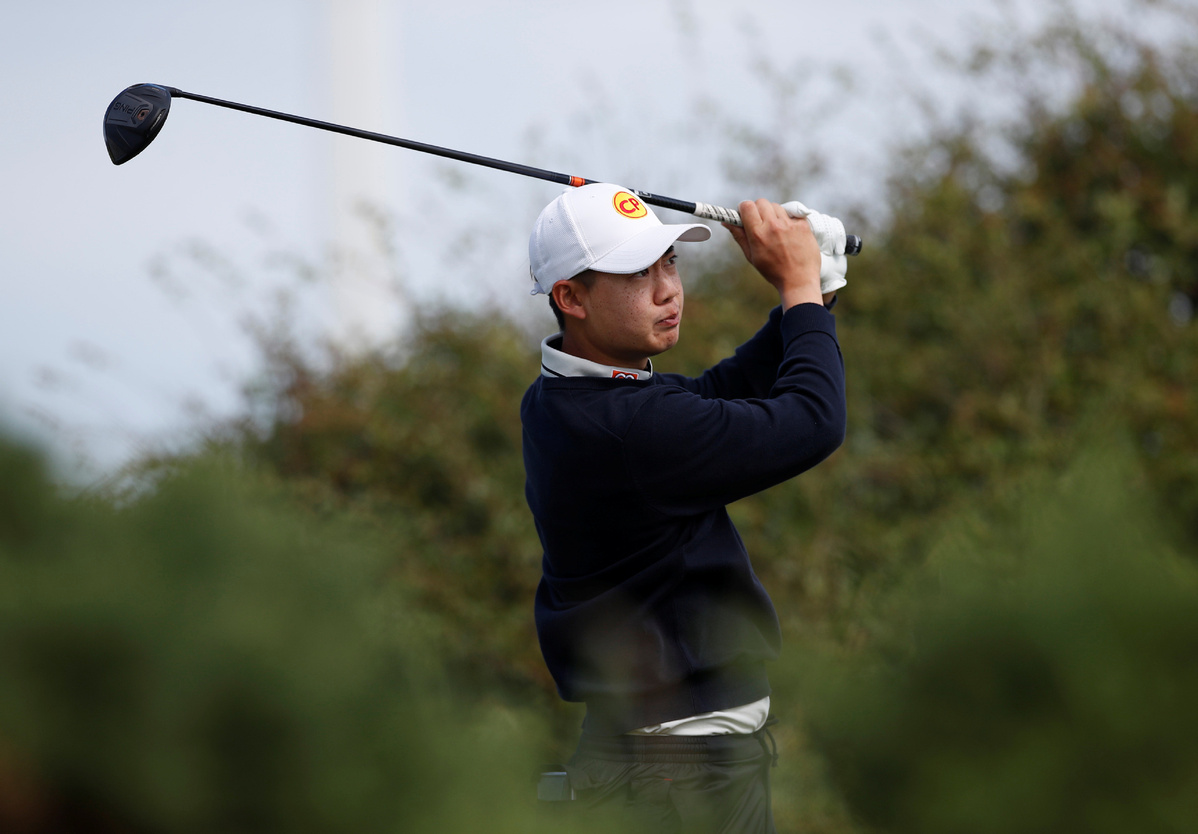 With a first name that's a headline-writer's dream and a surname that would twist the tongues of even the best sports announcers, Thailand's Jazz Janewattananond (pronounced Jane-wa-taar-na-non) has become one of the most talked-about young talents to burst onto the golf scene in the past 12 months.
Aged 23, Jazz (a nickname bestowed on him by his music-mad dad) has already won two co-sanctioned Asian Tour and Japan Golf Tour tournaments, as well as notching 10 other top-10s.
He is now just nine places off the world's top 50, and those who have followed his progress since he emerged as a wide-eyed 14-year-old kid will vouch that he has the talent, determination and swagger to be Asian golf's next big star.
As a case in point, a day after securing his third and probably biggest victory yet at the SMBC Singapore Open in January, where he defeated a field which featured Sergio Garcia and Paul Casey, Jazz went straight to the gym and practice range upon his return to his hometown of Hua Hin.
"I got home, had dinner with my family and then went back out to practice," said Jazz, whose actual first name is Atiwit.
Presidents Cup International Team captain Ernie Els is among his growing list of admirers.
"I've played with him in Malaysia. I'm really impressed with his game - very controlled, a good putter and good attitude," said Els.
A commendable tied-for-14th finish at the PGA Championship at Bethpage Black in May, where he entered the final round in a tie for second, gave American fans a first glimpse of Jazz's potential.
Later in August, he finished two rungs outside the top eight qualifying spots, which would have secured an automatic place in Els' squad to face the United States in Melbourne in December.
As a scrawny kid who was easily outmuscled and outpaced, Jazz failed to find success in swimming and soccer before giving golf a try thanks to the encouragement of his father, who is a Thai judge.
"My dad had overseas friends visiting and they played golf. I remember getting into a buggy and I wanted to drive but dad told me to start hitting golf balls," said Jazz, who stands at 1.75 meters (5-foot-9) and weighs just 68 kilograms.
"I began hitting balls when I was about eight and then started playing in one-day tournaments. I liked the competition aspect and kept going and got pretty good."
At 14 years of age, he became the youngest ever player to make a cut on the Asian Tour, at the 2010 International tournament on home soil, prompting Jazz to start to think seriously about turning professional.
"My sisters and cousins are doctors, or currently studying to become doctors. There are almost 10 who are doctors or judges in the family - except me. I'm guess I'm the weird one," he laughed.
With his parents' blessing, Jazz joined the professional ranks a day before turning 15 and cut his teeth on the Thai circuit and Asian Tour. With his mother chaperoning him whenever he traveled abroad, which was a requirement by law, he found some success early on, posting 10 top-10 finishes on the Asian Tour before losing his card at the end of 2016.
That prompted Jazz to spend two weeks in a Buddhist monastery where he learned to become a monk - a ritual common among young Thais as a mark of respect to their parents.
A few months later at the 2017 Bangladesh Open, Jazz found his winning rhythm with a first win on the Asian Tour. He credited his time in the monastery for the success.
"I prayed and chanted every day in the temple. I felt really peaceful. Golf used to be everything but now I'm just happy I get to play in tournaments," he said.
Ultimately, he dreams of joining compatriot Kiradech Aphibarnrat on the PGA Tour.
"That's my goal... hopefully in the near future," he said. "Kiradech is my inspiration. I stayed with him at The Open last year, got close to him and practiced with him. He's the first Thai on the PGA Tour and he always says I can do it too. A lot of young guys are playing golf now because of him. He's like a big brother and shows me things."
Unlike some young prodigies, it seems unlikely that complacency will set in for Jazz, who has no qualms about putting in long hours on the practice range.
"It's my job, my life and I enjoy it," he said. "I'll do this for the rest of my life. I want to be a regular on the PGA Tour, playing there week in, week out. That's where I want to be."
The writer is senior director of communications of the PGA Tour and is based in Kuala Lumpur.