Chinese, Greek presidents visit Acropolis Museum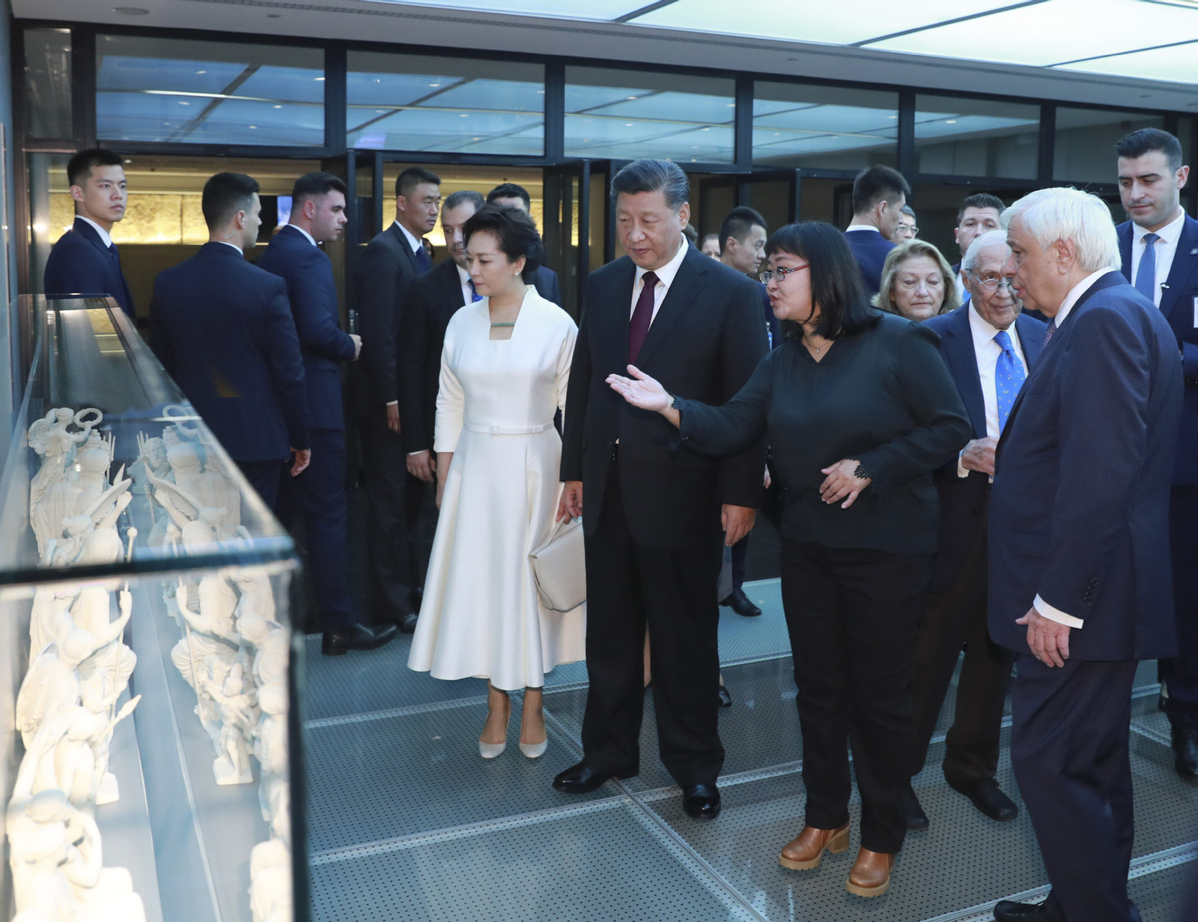 ATHENS - Chinese President Xi Jinping and his wife, Peng Liyuan, visited the Acropolis Museum here on Tuesday, accompanied by Greek President Prokopis Pavlopoulos and his wife.
The couples listened attentively to the explanations. Xi, from time to time, stopped and asked questions.
Xi said ancient Greek architectures and sculptures are treasures and outstanding representatives of Western civilization.
Although China's artistic expression is different from Greek counterparts, China, as a representative of Eastern civilization, has many artistic achievements that have a profound influence on later generations, Xi said.
China and Greece, both boasting abundant cultural heritages, can strengthen cooperation in the preservation and restoration of important historical and cultural heritages, he said.
Due to historical reasons, many precious cultural relics of both countries are still lost abroad, Xi said, calling on the two countries to enhance cooperation to bring them back to their home countries.