Kunqu Opera based on classic memoir debuts in Beijing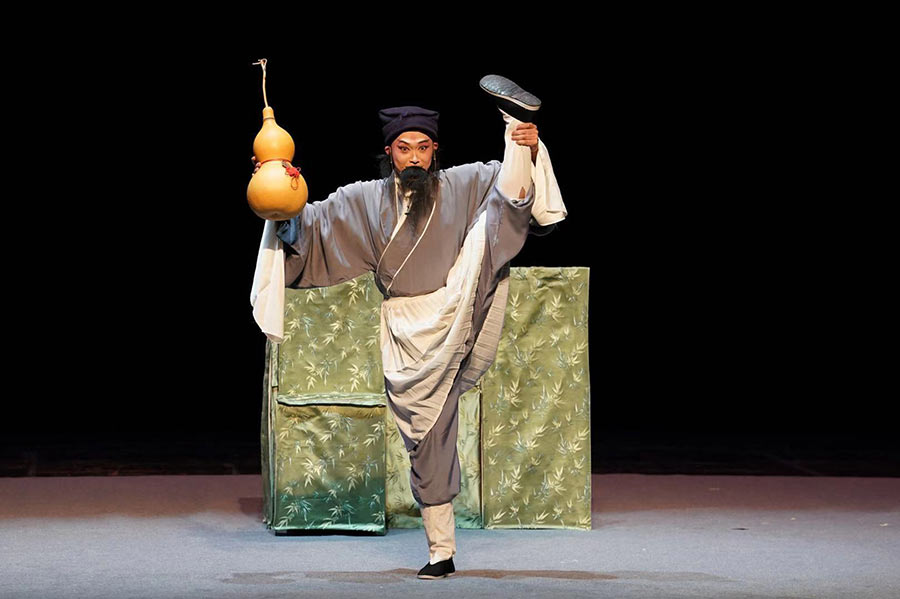 The Kunqu Opera Six Records of a Floating Life, directed by Bai Ailian, made its debut in Beijing with a performance at Tianqiao Performing Arts Center on Nov 11.
Based on the memoir by the Chinese writer Shen Fu from the Qing Dynasty (1644-1911), the Kunqu Opera production follows Shen's memories about his dead wife.
Bai graduated from the Central Academy of Drama with a PhD in directing in 2003.
Since its premiere in August last year, the show has been staged 111 times, including in July at the Festival d'Avignon, one of the biggest performing arts festivals in the world hosted in Avignon, France.
The show features four Kunqu Opera actors and actresses, including Shen Guofang from the Suzhou Kunqu Opera Theater and Zhang Zhengyao from the Kunqu Opera Theater of Jiangsu Performing Arts Group.