Kenya commits to eliminating FGM, ending GBV and reducing maternal deaths
By Edith Mutethya in Nairobi, Kenya | chinadaily.com.cn | Updated: 2019-11-13 20:29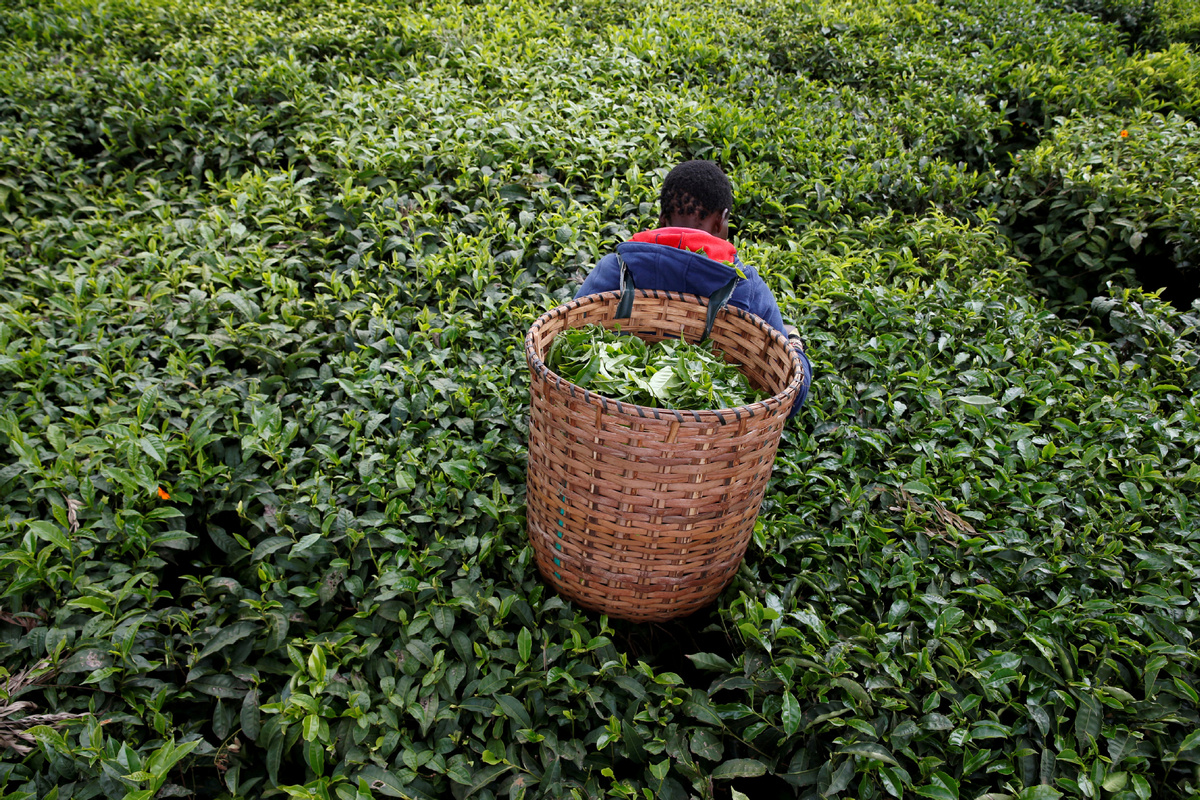 Uhuru Kenyatta, the president of Kenya, has committed to eliminating Female Genital Mutilation (FGM), as part of the country's commitment to ending gender-based violence (GBV) and reducing maternal deaths.
Kenyatta made the announcement at the ongoing International Conference on Population and Development in Nairobi, Kenya.
"I would like to restate my personal commitment and that of the Government of Kenya to providing the leadership necessary to ensure that FGM practice ends within this generation," the president said.
Also known as female circumcision, FGM is the ritual cutting or removal of some or all of the external female genitalia.
According to World Health Organizations, some of the health risks of FGM include severe pain, excessive bleeding, genital tissue swelling, human immunodeficiency virus, urination problems, impaired wound healing, chronic genital infections and even death.
In Kenya, one in five women and girls aged 15 to 49 have undergone FGM with 27 percent of girls overall having undergone the practice, according to the World Vision International, an Evangelical Christian humanitarian aid, development, and advocacy organization headquartered in Uxbridge, United Kingdom.
Kenya outlawed FGM in 2001, though the practice is still being practiced in some communities driven by older women. The practice is motivated by the belief that it is proper sexual behavior for women, and it prepares them for marriage.
"Last week, we signed an agreement with religious and cultural elders to eliminate FGM by 2022," President Kenyatta said.
During the meeting held at the state house on Friday, the elders committed to working with national and county governments to create awareness on the importance of ending the practice and promoting girl-child education.
In April this year, Kenya signed a landmark declaration with Uganda, Tanzania, Somalia and Ethiopia to address cross border FGM practice.
The meeting, which was the first of its kind in the history of global efforts to eradicate FGM, put forward bold recommendations that reaffirmed the need for strong partnerships at all levels to end the harmful practice.
According to the United Nations Population Fund, Kenya, Uganda, Ethiopia, Tanzania and Somalia account for almost a quarter or an estimated 48.5 million of the 200 million girls and women who have undergone FGM.
The prevalence of FGM among women aged 15–49 in Somalia is 98 per cent, Ethiopia 65 per cent, Kenya 21 percent, Tanzania 10 per cent, and Uganda 0.3 per cent, the UN population fund said.
President Kenyatta has also committed to eliminating violence against women and girls. "A woman has a 1-in-3 chance of experiencing physical or sexual violence in her lifetime. This is a major gap in our development record as a global community," he said.
Since 1994, Kenya has enacted laws that focus on the eradication of Gender Based Violence and harmful practices, which include the Prevention Against Domestic Violence Act 2015.
Kenyatta said that Kenya is also working to accelerate the reduction of maternal deaths, noting that progress has been slower than projected in 1994.
He said the death of a mother during pregnancy or while giving birth significantly reduces the chances of her children being able survive and thrive.
"Through Kenya's First Lady's "Beyond Zero" programme, we are demonstrating that most maternal deaths can be prevented with proper antenatal care, skilled delivery at birth and access to emergency obstetric care," Kenyatta said.
Jane Naserian, who hails from the Maasai community which also practices FGM, expressed appreciation to Kenyatta's commitment to end the vice, in addition to pledges to eradicate Gender Based Violence as well as reducing maternal deaths.
"The health of mothers and girls is very important for the growth of the economy. Many women in rural areas are not aware of their rights, hence they have to persevere many evil practices in the name of preserving culture. The government should invest more in awareness creation," Naserian said.
She said the government should increase the number of maternity health centers in rural areas to ensure that women don't deliver at home, where they are faced with a higher risk of death due to delivery complications.