Migrants' death yet again reveals Western bias against China
By Shen Dingli | China Daily | Updated: 2019-11-14 07:49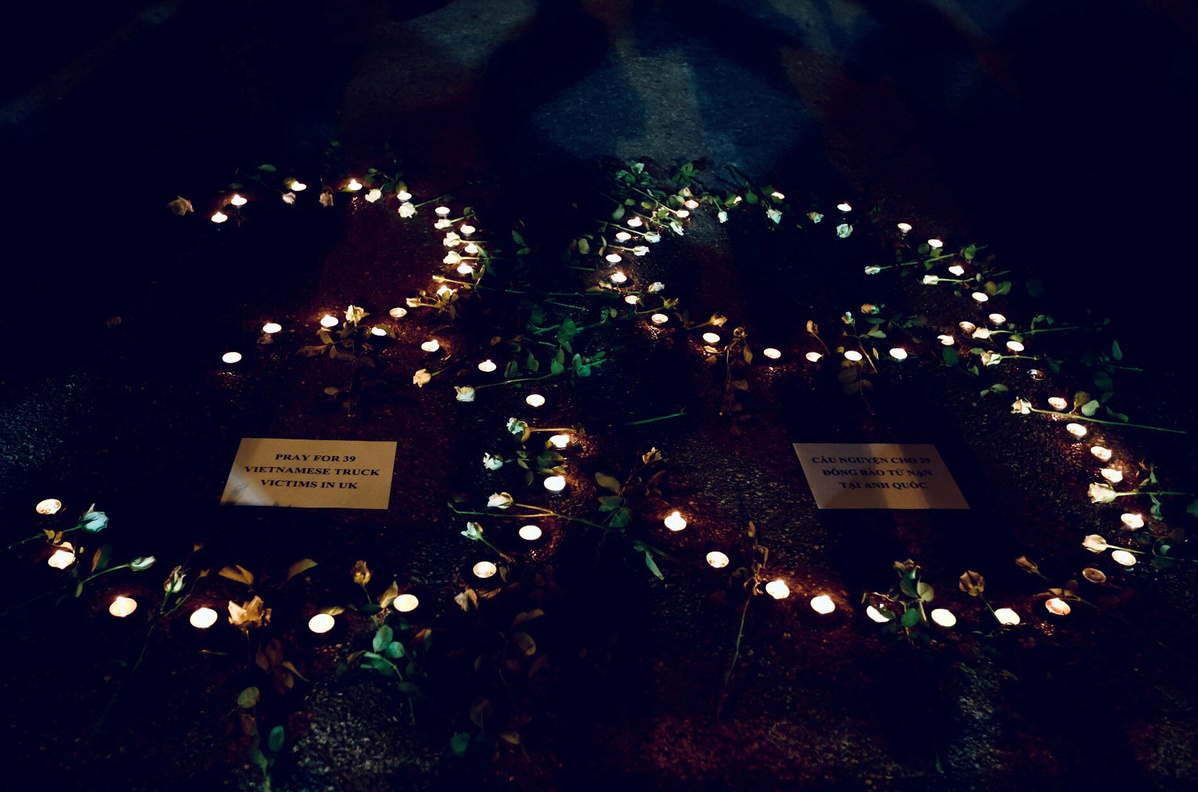 Three weeks ago 39 illegal Vietnamese migrants were found dead in a container truck in Essex, Britain, in a shocking case of human smuggling. Equally shocking was the way some Western media outlets initially covered the tragic news. Thanks to their inherent bias against China, they presumed the unfortunate victims were Chinese nationals, and didn't even bother apologizing for violating journalism ethics. And they kept asking why these "Chinese" (later they changed "Chinese" to "Vietnamese") risked their lives despite their country's fast economic development.
Obviously, the victims wanted to pursue a "better" life. Perhaps they knew many Britons had gone to America hundreds of years ago to realize the "American Dream". Who cared whether those European migrants were carrying with them a small book called passport? And who bothered to check if those migrants had secured a visa in advance to enter the United States of America?
When the British and other colonial forces attacked China twice during the two Opium Wars in mid-18th century killing many Chinese and causing huge economic losses, some Chinese tried to flee to another country where they could live in peace.
When the brutal Japanese aggressors massacred hundreds of thousands of Chinese and destroyed their homes, some Chinese tried to relocate to other countries.
When the US forces were bombing and burning Vietnamese people's homes and land in the 1960s and 1970s, some of them fled the country in search of safer places including those thousands of kilometers away.
But without bothering to highlight the cause of mass migration, some Western media outlets are bombarding China and Vietnam with questions such as why their countries are not developed and why they cannot prevent their nationals from seeking shelter in other countries.
True, the international community should work together to resolve the refugee crisis. But didn't the US use chemical weapons in Vietnam and almost bombed the country out of shape? Didn't the US' so-called preemptive war in Iraq kill and maim tens of thousands of people and turn hundreds of thousands into refugees? How can the US then ask the victims to stay in their own country?
The Chinese and Vietnamese governments are working hard to boost their economies. In fact, China is already the second-largest economy in the world and making efforts to catch up with the developed world.
Therefore, it is highly politically incorrect for the Western media to blame the Chinese and Vietnamese governments for illegal immigration issues, especially because the United Kingdom, France and other European colonial powers, as well as the US have committed heinous crimes in China and Vietnam and many other countries, and left a huge burden on those countries without even as much as apologizing, let alone paying compensation, for their devastating deeds.
It is even more ridiculous that before conducting any investigation, Western media outlets such as BBC and The New York Times presumed that all the 39 victims in the container truck in Essex were from China. Such base journalistic practice can never be accepted. In fact, BBC and NYT owe a big apology to China for propagating "fake news" to malign China.
No one can guarantee that illegal immigrants will not come out of their countries in the future. And if they do, there will be many, complex reasons for that. To handle such trans-border cases in a civilized manner in this age of globalization, it is important that all stakeholders work together to help prevent the recurrence of such issues, rather than pointing the finger at others without reason.
The author is a professor at and former executive dean of the Institute of International Studies, Fudan University.