Tough remedies required to quell savagery: China Daily editorial
China Daily | Updated: 2019-11-14 20:03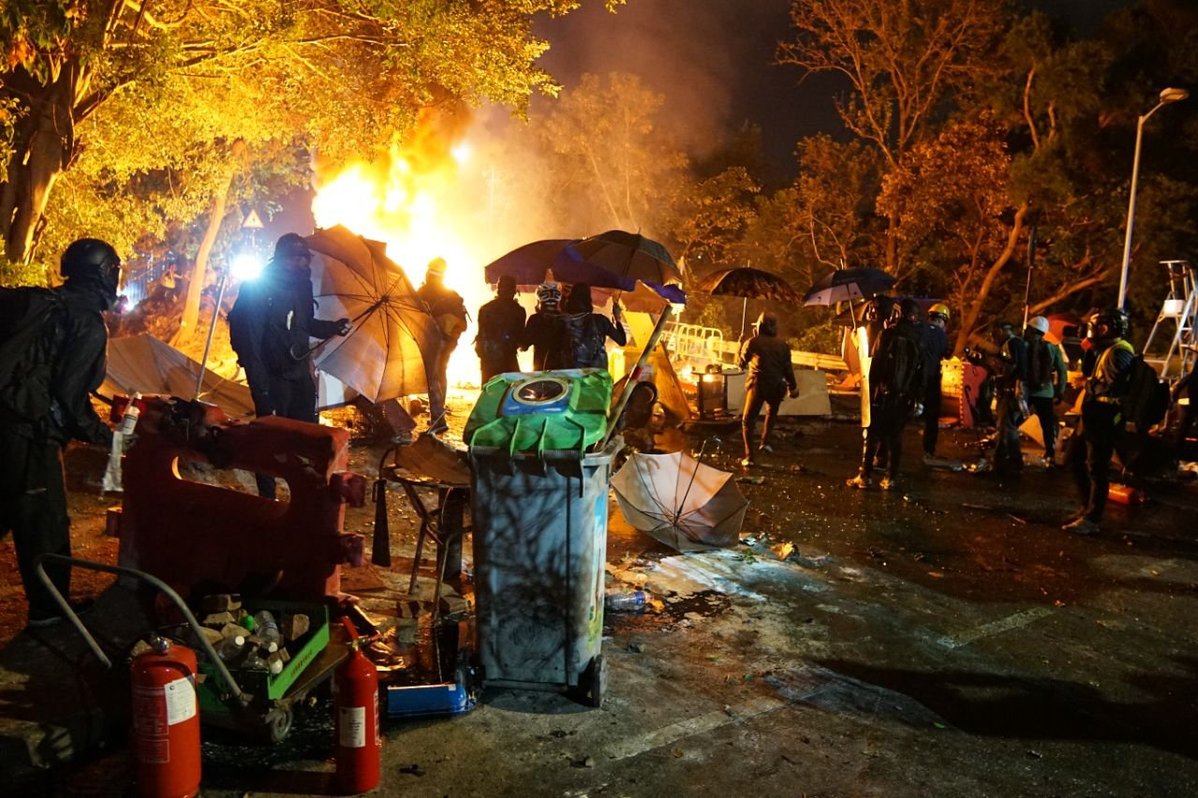 In five months, Hong Kong, which was regarded as one of the safest cities in the world, has descended into chaos. The Hong Kong Special Administrative Region government needs to step up its efforts to take control of the situation. Otherwise, the city will go even further down the road of self-destruction.
While the tweet from one media outlet stating the SAR government would introduce a curfew to quell the violence has since been deleted, it is clear that new measures are needed. The violence has escalated rapidly this week, with the rioters targeting universities, public facilities and even innocent people. While it remains to be seen whether a curfew will be introduced, tougher action is undoubtedly called for — the cruelty and insanity being displayed by the rioters show they have become deranged by bloodlust.
On Thursday, dangerous disruptions hit the city's major transport arteries and rail networks for the fourth straight day, affecting tens of thousands of commuters.
The rioters even swarmed the university campuses in the city where they randomly trashed the facilities, threatened students' safety and staged confrontations with police.
Since Monday, university students from the mainland, fearing they would become the targets of the rioters, fled their campuses, with many returning to the mainland. With the situation continuing to worsen, international students have also begun to leave.
The exodus of thousands of mainland and international students, which is unprecedented in Hong Kong's history, will inevitably tarnish the reputation of Hong Kong's prestigious higher learning institutions, whose leaders rather than condemning the violence have sought to make the campuses safe havens for the rioters.
As pandemonium reigns, the local education authorities have had no choice but to declare a suspension of classes for all schools throughout the week.
The chaos cannot be allowed to go on any longer. Hong Kong residents must throw their weight behind the SAR government.
This week, more and more local residents have stood up against the rioters and said "no" to violence and vandalism. Many patriotic Hong Kong residents have also extended a helping hand to mainland students seeking to escape the campus violence.
Justice is bound to prevail over evil. Hong Kong people should know that only by supporting the SAR government and police force in decisively putting an end to the rioting can peace and order be restored in their beloved hometown.
Whatever plot the rioters may have had in mind with their "five demands", it has been well and truly lost.