Xi: China open to more business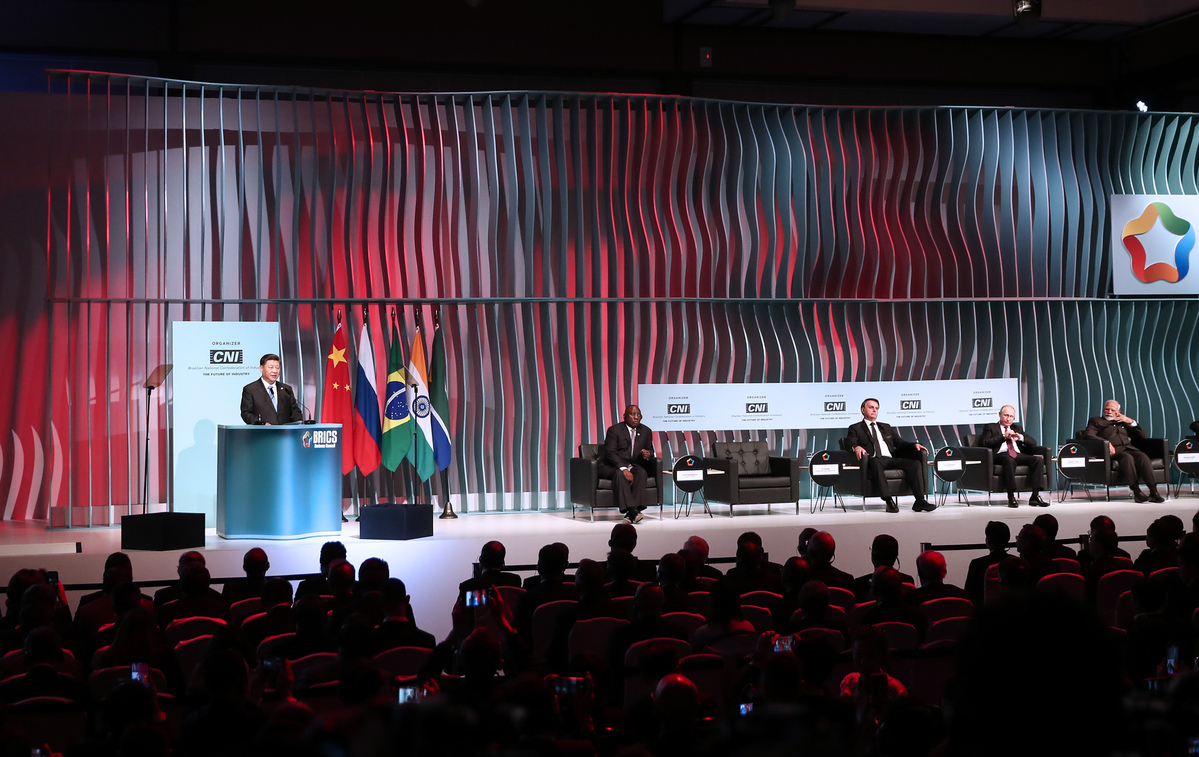 President tells BRICS forum in Brazil that goal is to boost global economy in face of rising protectionism around world
China will further open its market, increase imports and create a better environment for the development of business amid efforts to build an open global economy, President Xi Jinping said on Wednesday.
Xi made the remarks at the closing ceremony of the BRICS business forum in Brasilia, capital of Brazil.
Noting that the world economic situation has been undergoing more profound changes recently, Xi said that the rise of protectionism has put more pressure on global economic growth.
Under such circumstances, it is of great significance that businesspeople from the BRICS nations exchange views on such topics as facilitating trade and investment, Xi said.
Xi congratulated the entrepreneurs on their success in integrating their companies' development with their countries' progress and in promoting cooperation among BRICS members.
The business leaders have made very good suggestions on supporting a multilateral trading system, removing trade barriers and boosting interconnectivity during the forum, Xi said.
Xi pointed out that businesspeople are the most sensitive toward the business environment, and he encouraged entrepreneurs to make full use of their advantages and promote BRICS cooperation.
The entrepreneurs should seize opportunities, collect more resources and make more investments in BRICS countries to make tangible contributions to promoting economic growth and creating more jobs, Xi said.
In his speech, Xi told the entrepreneurs to be courageous with their efforts in innovation, digital economy and green economy areas to pursue high-quality growth for the five countries.
The enterprises are facing direct challenges due to anti-globalization movements, Xi said.
China's development is an opportunity for the world, and the country has contributed about 30 percent to global economic growth in the past five years, Xi said.
The president reaffirmed China's commitment to expanding openness, saying that the country will open its market further and create a better environment for the development of enterprises.
The Belt and Road Initiative is an open proposal and a platform for the entrepreneurs to advance their careers, Xi said, adding that they are welcome to take opportunities to help build the Belt and Road.
Xi also called on the BRICS countries to make joint efforts to contribute more to their economic growth as well as global growth.
During the closing ceremony, Brazilian President Jair Bolsonaro, Russian President Vladimir Putin, Indian Prime Minister Narendra Modi and South African President Cyril Ramaphosa all delivered speeches.