French yellow vests resume action to mark anniversary
Xinhua | Updated: 2019-11-16 21:25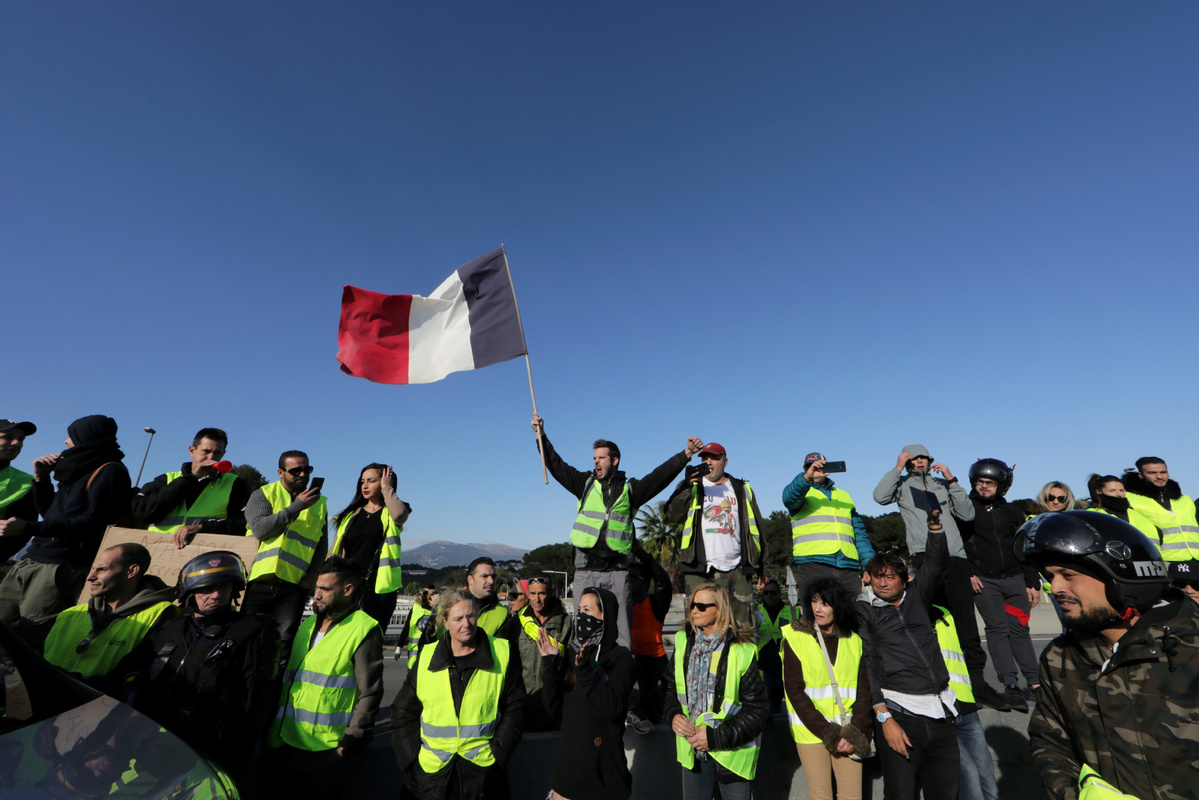 PARIS - French yellow vests resumed nation-wide action on Saturday to mark the first anniversary of their movement.
On avenue Champs Elysees, where had suffered the worst scenes of mayhem last year, traffic and business went normal. However, fully-armoured police forces were heavily present to prevent radical acts. In other districts of the capital, spots of tension were reported as protesters clashed with police. The situation was calm in other regions of the country.
French media estimated that some 3,000 yellow vests were mobilized in Paris. At least 41 people have been interpellated by the police since demonstrations started Saturday morning.
Yellow vests planned around 200 demonstrations on this Saturday, their traditional day for protests, in a bid to show that they can still win support. Attendance of their action sharply diminished in recent months from the height of the movement, which began on Nov 17 last year.