Tsitsipas beats Thiem in 3 sets to win ATP Finals title
Share - WeChat LONDON — Three years after coming to the ATP Finals as a hitting partner to the top pros, Stefanos Tsitsipas is leaving the tournament as champion.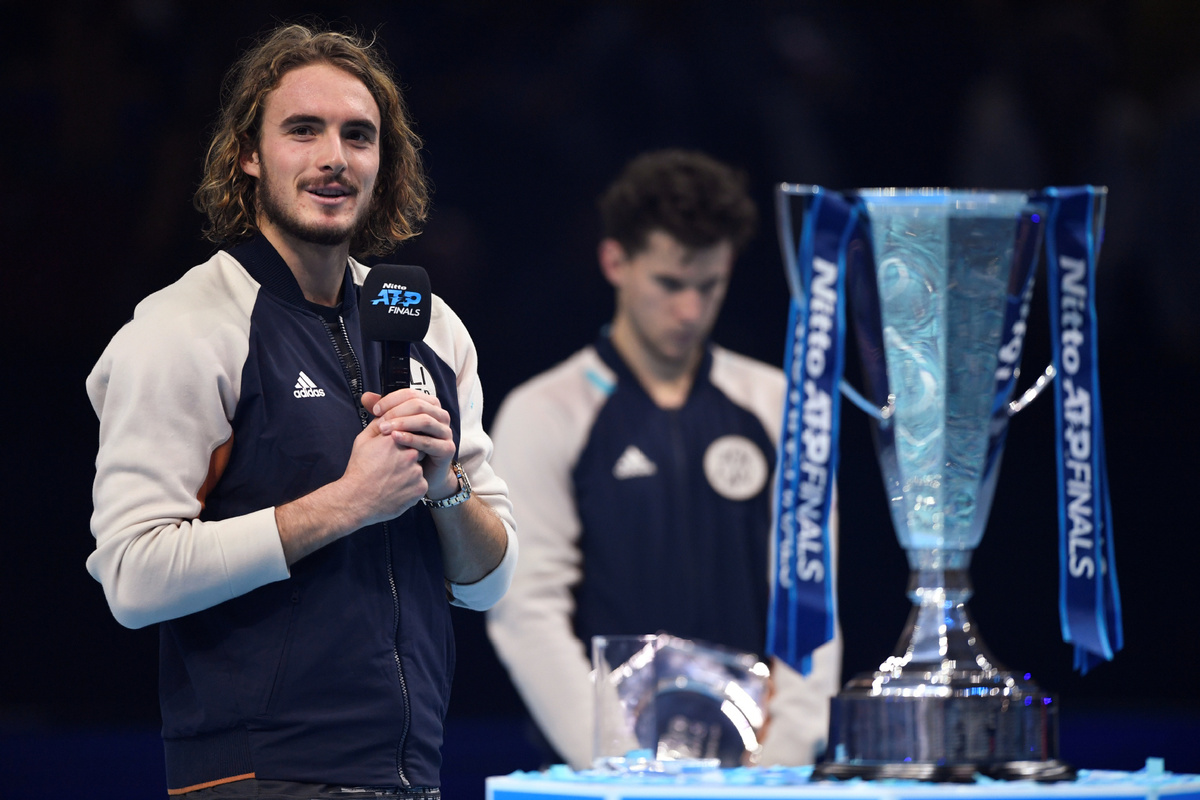 Tsitsipas rallied to beat Dominic Thiem 6-7 (6), 6-2, 7-6 (4) on Sunday for the biggest title of his career, becoming the youngest champion at the season-ending event in 18 years.
"I remember myself watching this event on TV and thinking, 'Oh, these guys have done an insane year to be playing here,'" said the 21-year-old Tsitsipas, who was making his first appearance at the tournament. "And now I'm in the position to be champion, so it feels awesome." It's been quite a journey for Tsitsipas, who first met Thiem at the O2 Arena in 2016 when he was the world's top-ranked junior and was invited to be a hitting partner for the ATP Finals participants.
"That is unbelievable," Tsitsipas said when reminded of that day. "I just remembered (that), first time I met Dominic was I came here as a sparring partner. I think my first hit was with Dominic. It's unbelievable, isn't it? We are now facing each other in the final." It was quite a final, too.
The 21-year-old Greek bounced back from dropping a tight first set by racing out to a 4-0 lead in the second, and then held off the Austrian's comeback in the third.
Tsitsipas couldn't capitalize on another early break and a 3-1 lead in the deciding set but won the last three points of the tiebreaker, clinching the win when Thiem sent a return wide.
"I missed some very close balls in the tiebreak," Thiem said. "But I cannot do anything now about it. It was a great match from both of us." The win caps a breakthrough season for Tsitsipas, who reached the semifinals of the Australian Open, won two ATP titles and became the first Greek man to break into the top 10.