Peel off the masks of HK rioters
By Zhang Zhouxiang | chinadaily.com.cn | Updated: 2019-11-19 15:01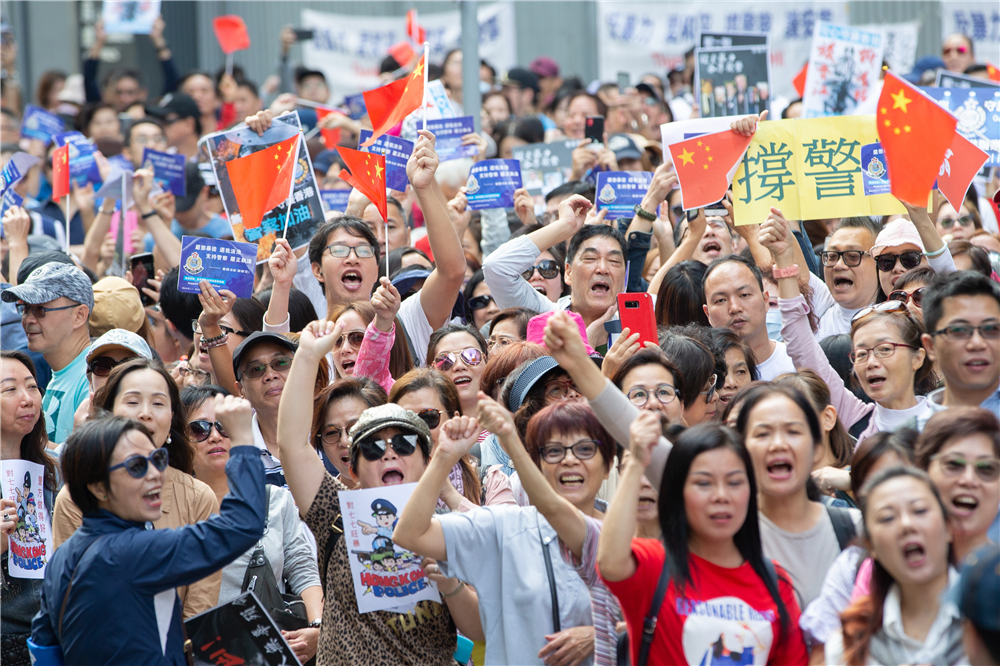 On Monday, the High Court of the Hong Kong Special Administrative Region ruled that the SAR governments Prohibition on Face Covering Regulation was "unconstitutional" in a judicial review.
Yang Guang, spokesperson for the Hong Kong and Macao Affairs Office of the State Council, expressed strong concern over the serious negative social impact of the ruling on Tuesday.
The ban on face masks was not something devised by the HKSAR government or Hong Kong's legislature. In many Western countries, it is forbidden to cover one's face in social unrest.
In August 2011, the UK reintroduced its anti-mask law amid London riots, which forbad demonstrators to cover their faces and authorized the police to mandatorily order them to take off their masks.
In Canada, a law was passed in June 2013, which defines wearing a mask or covering one's face amid unrest as a crime and an offender faces up to 10 years in prison. That law has effectively prevented masked violence in the years that followed.
France, which has suffered much from the Yellow Vest protests, passed a law that curbs violence in demonstrations in April, according to which those who cover their faces to avoid being recognized after breaking public order might face one year's imprisonment plus a fine of 15,000 euros ($16,616). Even those wearing a scarf or a motorcycle helmet might face prosecution unless they have a valid justification for doing so.
In all these countries, their anti-mask laws have proved a necessary and effective way of curbing social unrest. The HKSAR government must have done ample research before deciding to use its legal power to pass their own version of the anti-mask regulation.
Masks have been ubiquitous among the rioters in Hong Kong. With their faces covered, the rioters are confident that they can escape legal punishment for their crimes. Many of the rioters who threw bricks at the 70-year-old cleaner and killed him wore masks, while video clips show some masked rioters shooting arrows at the police.
On the other hand, when their masks are removed, the rioters are rather scarred. More than one video clips show that without masks they dared not even argue back when being criticized by local residents.
The number of rioters participating in the violence had declined after the Hong Kong government introduced the anti-mask regulation. The ruling by the High Court risks inflaming the violence, as it might encourage people to take part in the rioting believing they can do so anonymously.
Hong Kong is at a critical point that will decide its fate in the coming future. To ban masks is a key step in curbing the violence and restoring order in the city, and the Hong Kong judiciary should shoulder its duty to help the HKSAR government put a stop to the rioting.