Panda cub Bei Bei leaves for new life in China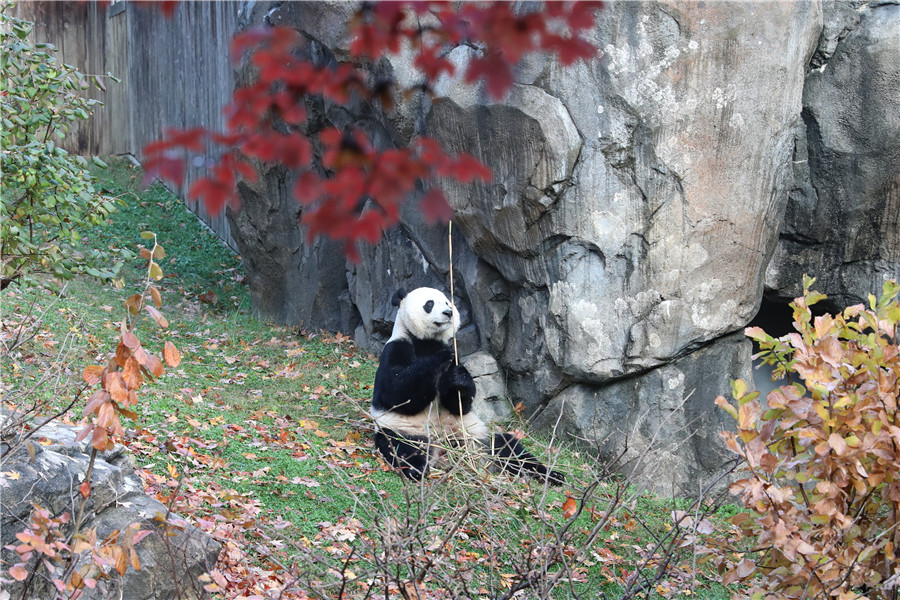 Bei Bei, a 4-year-old giant panda, was put on a FedEx plane for the first time Tuesday noon at Dulles International Airport to fly 16 hours nonstop to Chengdu, Southwest China. He left a bittersweet trail in the United States.
The cub had his last "American breakfast" of bamboo and leaf eater biscuits early in the morning, spent an hour in his outdoor habitat at the Smithsonian's National Zoo, and was called back indoors and then went into a custom travel crate at around 8:15 am.
The crate was then loaded on a FedEx truck, which left the zoo at 9:30 am for the airport. Within three hours, Bei Bei was flying to China aboard a dedicated FedEx 777F plane, called the "Panda Express", along with two of the zoo's staff members, Laurie Thompson, who has cared for him since his birth, and Don Neiffer, chief veterinarian at the zoo.
Minister Li Kexin, deputy chief of mission at the Chinese embassy, and Steve Monfort, zoo director, joined animal care staff to waive goodbye to Bei Bei.
"Today is bittersweet," Monfort said. "We've cared for Bei Bei, and along with millions, watched him grow into a true ambassador for his species. We look forward to continuing our 47-year giant panda conservation program and collaboration with Chinese colleagues to study, care for and help save the giant panda and its native habitat."