Forum held to boost China-Arab tourism ties
chinadaily.com.cn | Updated: 2019-11-20 13:54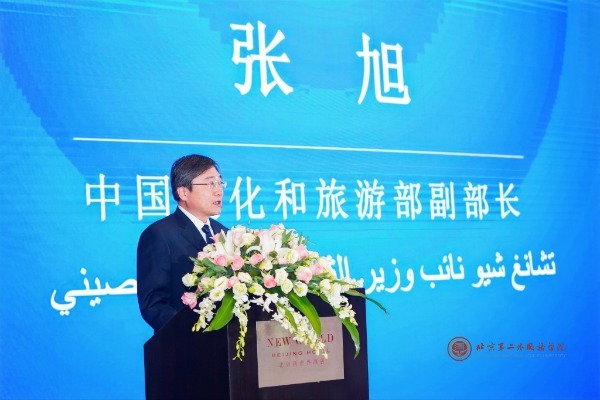 To elevate tourism ties between China and Arab countries to a new level, the 2019 China-Arab States Tourism Cooperation Forum was held in Beijing on Nov 19.
"I hope all the participants can jointly explore the future opportunities as well as the core and direction in Sino-Arab tourism cooperation. We could build a multi-lateral mechanism and platform to deepen tourism ties between China and Arab states," Zhang Xu, deputy minister of culture and tourism, said in his opening remarks.
The forum, organized by the Ministry of Culture and Tourism, Beijing International Studies University and China Arts and Entertainment Group, covered a wide range of activities, including an opening ceremony, seminars, meetings of senior officials, etc. The event attracted delegates from 19 countries, such as Algeria, Morocco, Egypt, representatives from academia, travel agencies and governmental tour operators to discuss the cooperation potential in tourism sector and people-to-people exchanges between China and Arab countries.
A the eighth ministerial meeting of the China-Arab States Cooperation Forum held last year, China and Arab countries agreed to establish a "Sino-Arab future-oriented strategic partnership of comprehensive cooperation and common development". Arab countries such as Morocco, Tunisia and the United Arab Emirates have wooed Chinese tourists with visa-free policies.