Marbury feels the love back 'home'
BEIJING - On the southern square outside the Wukesong Arena stands a statue prototyping his moment of hoisting the Chinese Basketball Association (CBA) league's trophy. Inside the fully-packed arena on Wednesday, he stands on the sideline fixing his eyes on players on the court.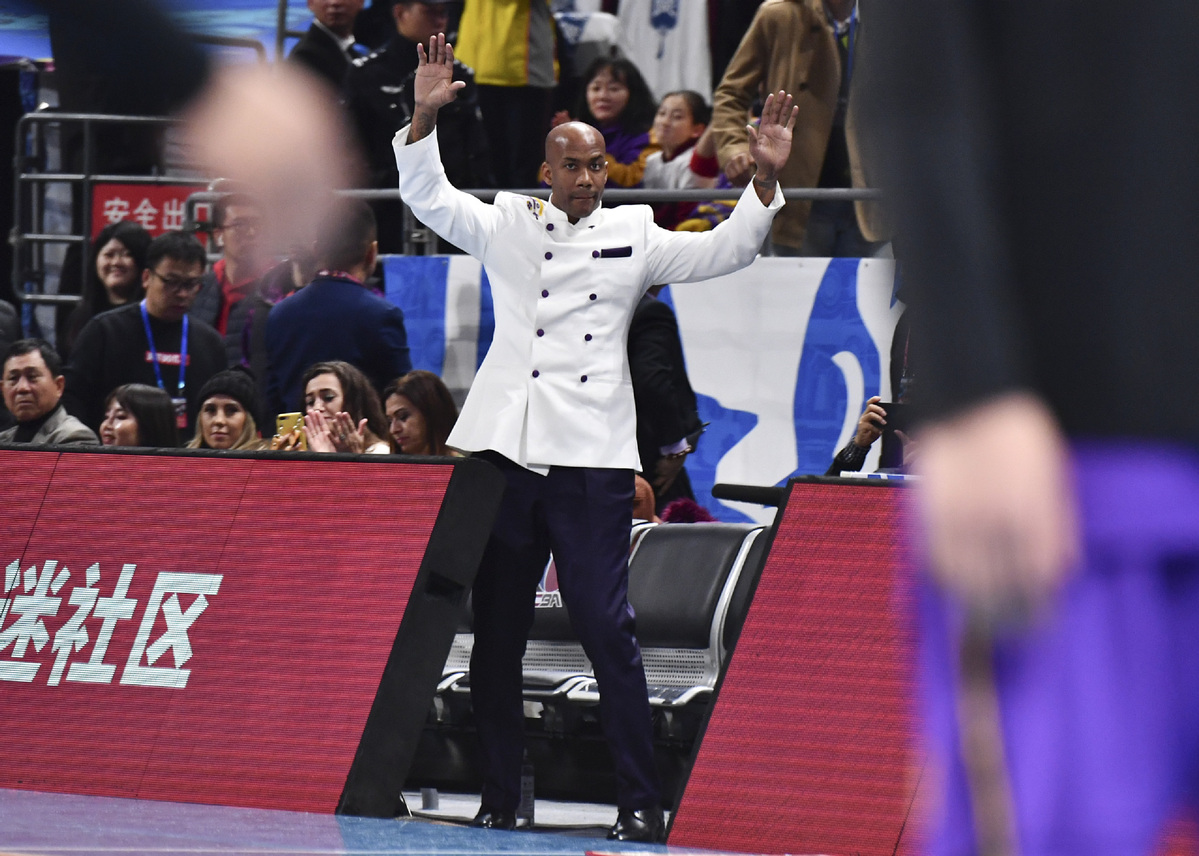 Tonight, he returns "home".
Stephon Marbury, who helped Beijing Ducks claim three titles in four years, visited the Wukesong Arena as head coach of Beijing Royal Fighters.
It seemed nothing has changed. When he stepped into the arena through the tunnel, a few fans nearby stood to greet him, like what he always received when playing for the Ducks.
"No. 3, Stephon Marbury. Welcome back home," the emcee shouted before the game.
Another round of applause and cheers followed from the stand.
White suit with the club logo on the right shoulder, red sock representing auspice in Chinese culture, the Ducks' old-time hero responded by waving his hand.
It was Marbury's debut season as a head coach. His team, sitting bottom of the table last season, surprised many with 5-1 record after six games of the current campaign.
One year after bringing the curtain down his 22-year career in the 2017-18 season of CBA, the 42-year-old New Yorker took charge of the Royal Fighters (then called Aolong).