Visiting math teachers from the UK conduct classes in Shanghai
By He Qi in Shanghai | chinadaily.com.cn | Updated: 2019-11-21 14:57
A group of mathematics teachers from the UK arrived at the Shanghai Experimental School on Nov 20 as part of the latest round of the England-Shanghai Mathematics Teacher Exchange program.
During the visit, teachers from both countries conducted classes before participating in a discussion panel to exchange their ideas and experiences related to teaching.
"I have learned how highly teachers in Shanghai value their craft and how they strive to continually improve themselves. They work together as a team by discussing in detail the curriculum, how it can be improved and through lesson study," said Claire Henderson, a senior teacher at Raynes Park High School in the UK.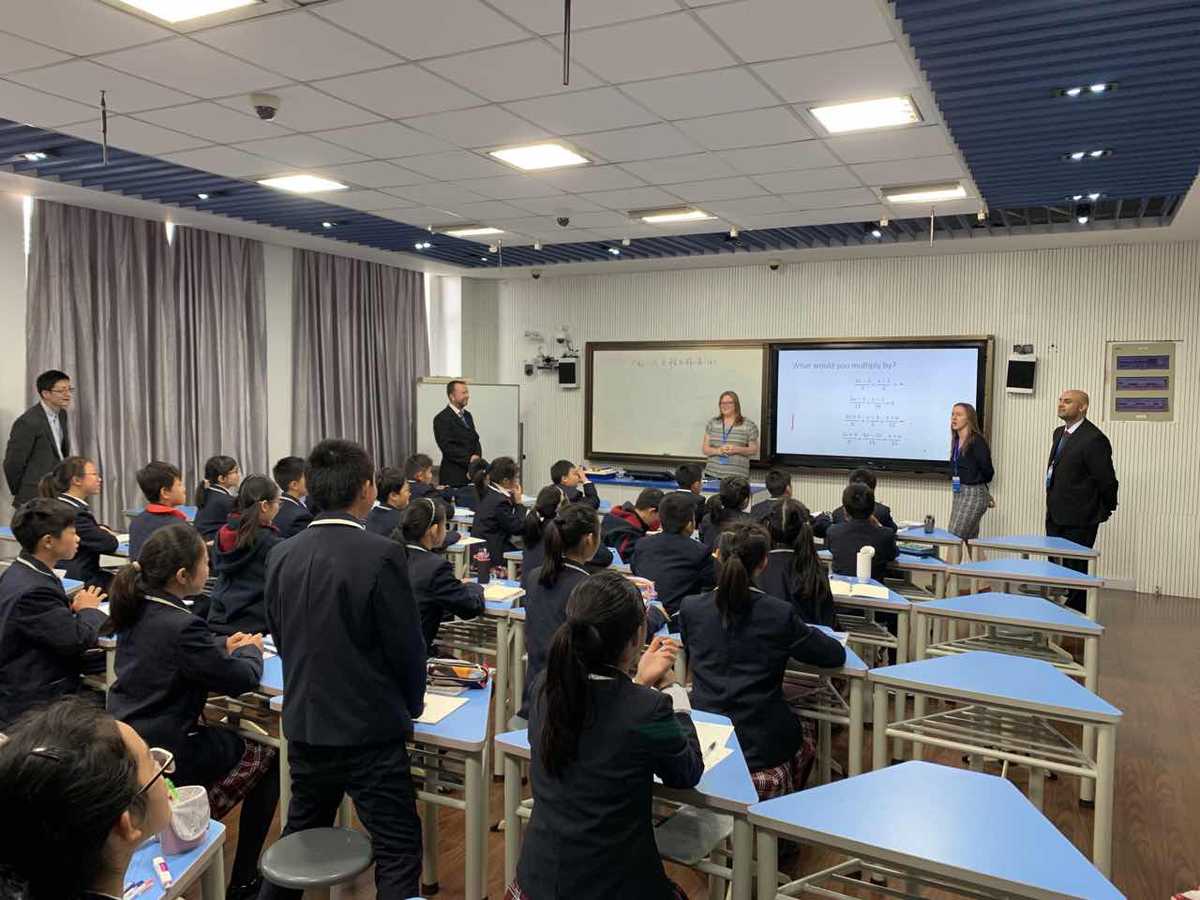 According to Henderson, while the China and UK education systems share much common ground, there are still fundamental differences.
"Schools in the UK are not used to working together although we are trying to do this more. We have learned to try and start a topic slower but then move through to a deeper understanding once the basics have been established," Henderson said.
"Also, teachers teach less in Shanghai and have more time to mark and prepare. For example, classes are given math homework every day. This is different from the UK where we perform more of the assessment in the classroom to ensure that all pupils are making progress and aren't left behind," she added.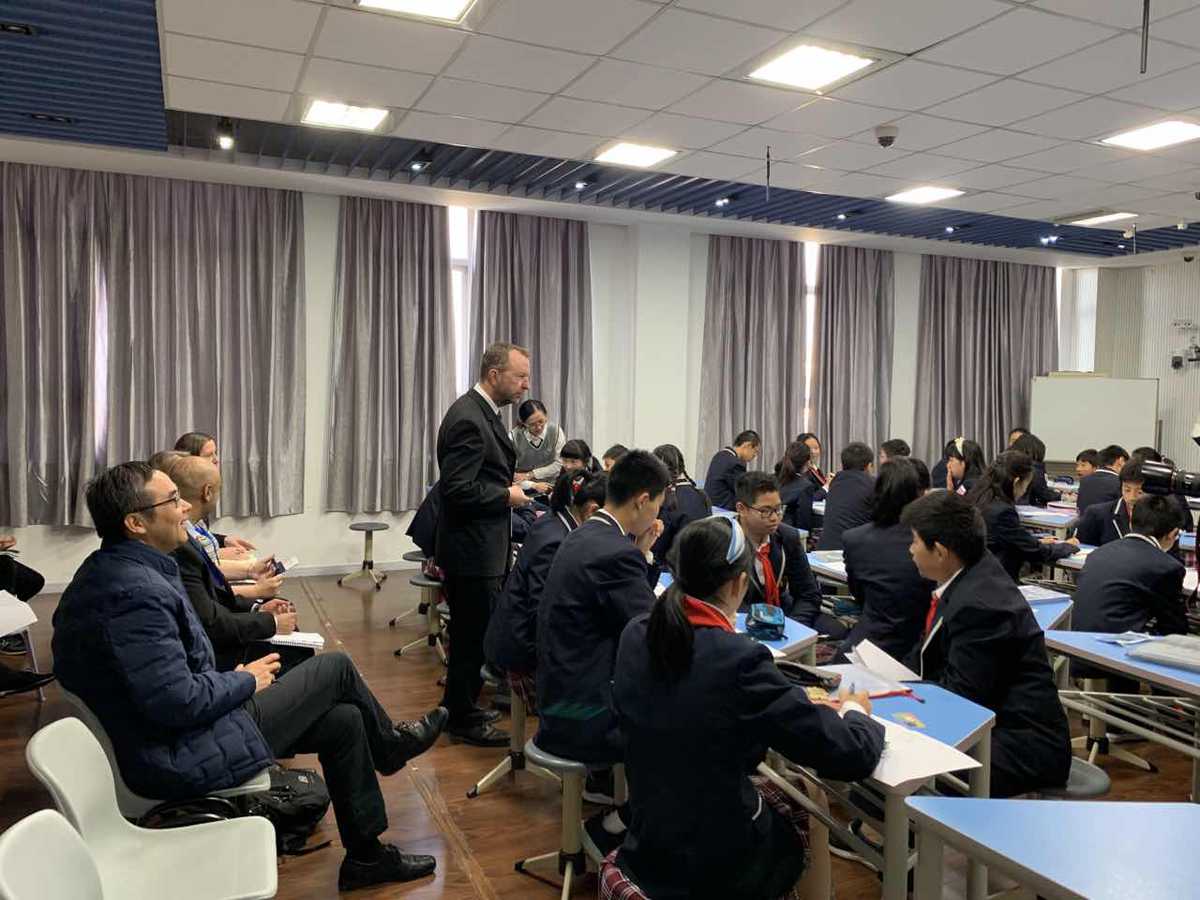 Yuvraj Nirwal, Assistant Head of The Green School for Boys in the UK, pointed out that another difference is that teachers in the UK are more focused on providing opportunities to discuss ideas and be creative.
A total of 107 teachers from primary and secondary schools in the United Kingdom are attending the latest round of the exchange which runs from Nov 11 to 22. They will visit 70 primary and secondary schools in nine districts in the city and share insights on elementary math education.
"More than 20,000 teachers have interacted with their counterparts in Shanghai through the exchange over the past six years, and the government will continue to sponsor the program to promote Shanghai methods of math teaching in the United Kingdom, with plans to have 11,000 schools, which is more than a half of the total in England, involved by 2023," said Andrew McCully, the UK Department for Education's director-general.