Yi becomes all-time leading scorer as Guangdong thrash Tianjin
FUZHOU - The captain of the Chinese national team Yi Jianlian became the all time leading scorer in the Chinese Basketball Association (CBA) in an away game on Thursday, leading Guangdong Southeast Tigers to ease past Tianjin Pioneers 140-93 in the eighth round of the league.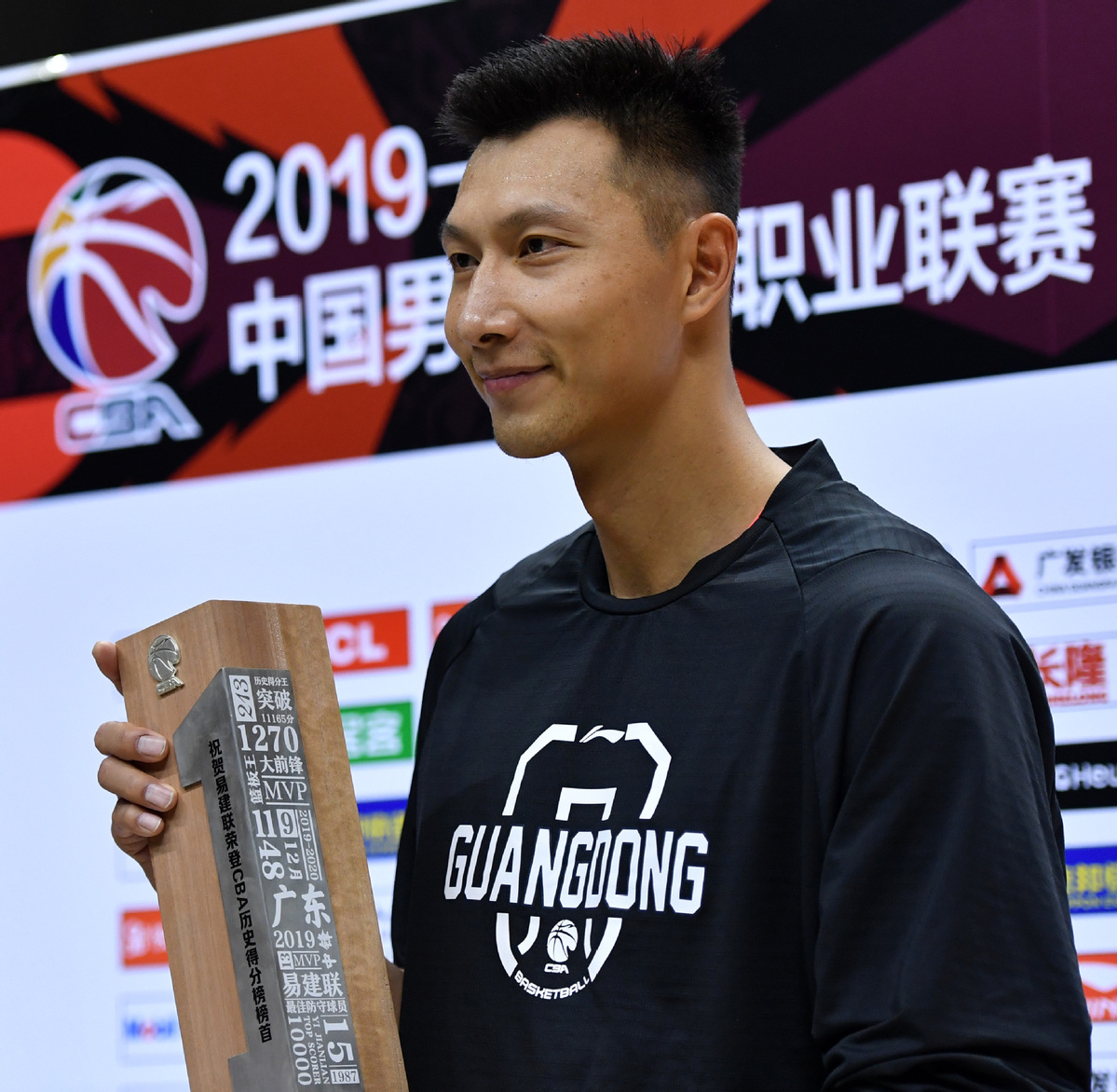 Yi contributed 20 points for the visiting team in the match on Thursday as his total score rose up tp 11,177 points and surpassed his long-time teammate Zhu Fangyu of 11,165 points.
"I've heard the applause for me when I made the point although playing away, and thank the spectators for their support," Yi said after the game.
The host led 33-28 by the end of the first quarter, before the defending champions geared up to outscore 47 points in the next two quarters, and then sealed their seventh wins in eight matches.
"I really happy that Yi can set the new record, and I hope he can keep healthy and create more history with Guangdong in the future," noted Zhu, who now is the general manager of Southeast Tigers.
Elsewhere, Zhejiang Lions won over Shanghai Sharks 115-102 thanks to 26 points and 14 rebounds from Kenneth Faried, while Jonathan Gibson notched 31 points in 23 minutes to help Jiangsu Dragons breeze past Qingdao Eagles 130-114.
With five players scoring double digits including 37 points from Marcus Denmon and 23 from Wu Qian, Zhejiang Golden Bulls outlasted Fujian Sturgeons 122-116.