River rescuer goes with the flow
Share - WeChat Ecology lecturer uses his spare time to float down major waterways checking for environmental pollution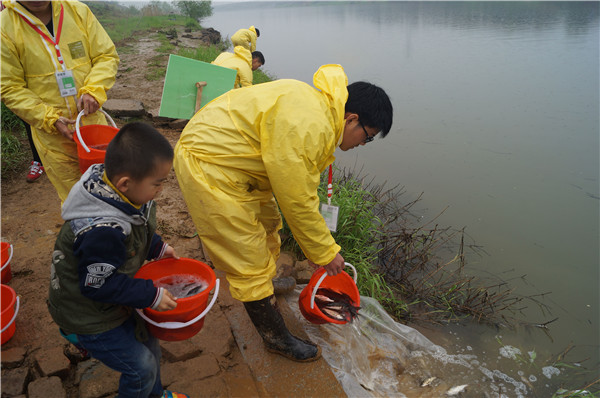 Over the past 11 years, Zhou Xiaoming navigated several rivers in Hunan province in his spare time, sometimes endangering his life as he gathered evidence of environmental pollution.
The 41-year-old from Changsha, Hunan, compiled 100,000 photos and thousands of video hours which he presented to government agencies.
An ecology lecturer at Hunan Agricultural University, he is proud to think of himself as a vigilante movie hero.
"In Hollywood movies, heroes may be random, but at a certain moment they must come forward to save a life," Zhou said of his philosophy. "After all, it is not up to one person, a team or even a country to protect the environment. Everyone on Earth should do something."
But being a self-appointed environmental guardian doesn't come cheap, with 300,000 yuan ($42,850) spent on equipment such as inflatable canoes and cameras.
Since 2008, Zhou has patrolled in a canoe, mainly along the Liuyang River in Hunan, to find pollution sources and report illegal electro-fishing.
He said that the river was like his second mother and he had realized his true calling by protecting her and returning its value as a scenic attraction.
In addition to the Liuyang, Zhou has traveled to parts of the Yangtze River, Xiangjiang River and Dongting Lake in Hunan province.