Art for one and all
By Lin Qi | China Daily | Updated: 2019-11-26 07:25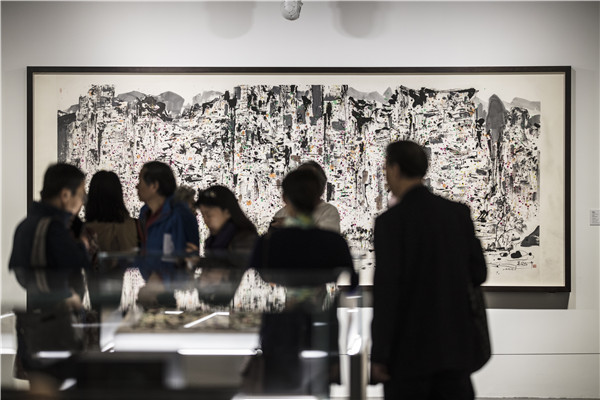 Exhibition marks centennial of master painter Wu Guanzhong's birth.
Late master painter Wu Guanzhong (1919-2010) and two of his peers, Chinese-French artists Zao Wou-ki (1920-2013) and Chu Teh-chun (1920-2014), were dubbed the "three musketeers" of modern Chinese art by the media. The artists first attended the China Academy of Art in Hangzhou, Zhejiang province, and then lived and studied in France, where they learned about different art movements in Europe, and were also elected to become members of the Academy of Fine Arts of France.
They all taught at art schools. While Zao and Chu abandoned teaching after moving to Paris in 1948 and 1955 respectively and became career artists, Wu returned to China in 1950 and taught for decades before retiring from Tsinghua University's Academy of Arts and Design in the late 1980s. He lived in Beijing and painted while he also taught.
Wu educated generations of painters and art scholars, as well as through his own works helped the masses to develop a deeper appreciation for and integration of art in daily life.
"Throughout my life I have strived to find a sentiment that could be shared by all people," Wu once said.
He is remembered as one of the most forward-looking and beloved artists in China.