Credit is fast becoming king in rapidly growing consumption market
By Fan Feifei | China Daily | Updated: 2019-11-26 10:51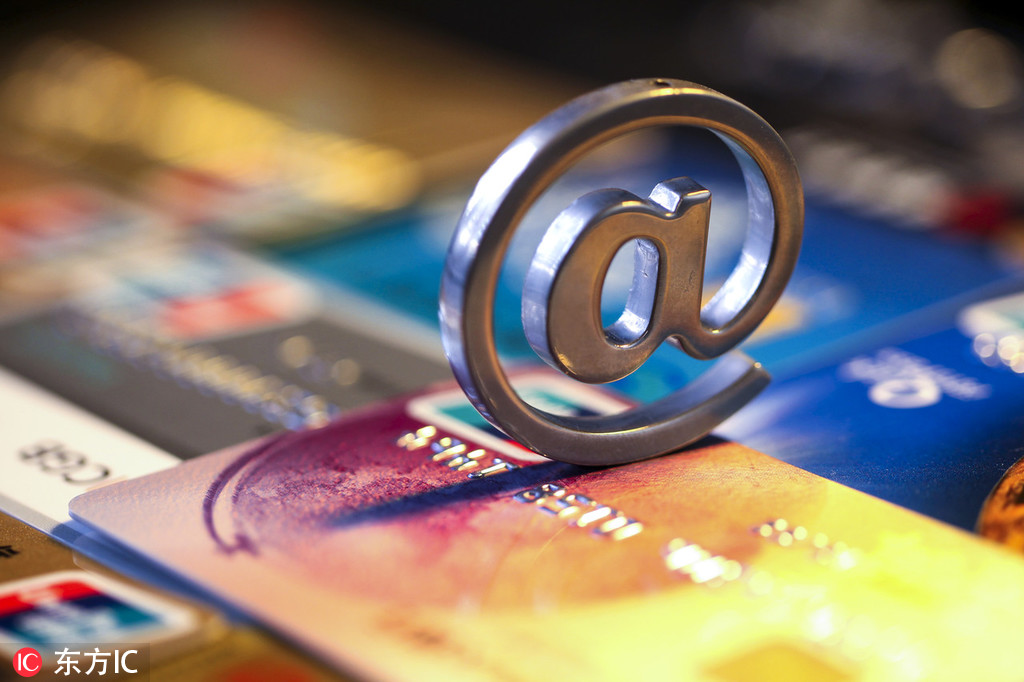 The post-90s generation will dominate Chinese and global consumption trends in the next five to 10 years, with credit products or online installment products being the favored spending choice of the tech-savvy generation, according to industry experts.
According to a recent report released by global market consultancy Nielsen, the penetration rate of credit products is 86.6 percent among the younger generation, but 42.1 percent paid off their full balances in the same month without incurring any interest charges, which means 44.5 percent of them have actual debts.
The report said consumer credit is the major credit product used. About 43.3 percent of the young generation believe that credit products are a smarter way of consumption. Online installment products account for 16.9 percent of the young people's monthly incomes, while credit cards account for 13.7 percent.
Over 60.9 percent of the young consumers use online installment products, such as Ant Financial's Huabei, JD Baitiao and Fenqile, compared with credit cards' 45.5 percent. Most of them are of the view that online installment products are convenient.
"In the next five to 10 years, the post-90s will become the backbone for China's middle-income consumption. They have higher demands for consumption upgrade as they grew up during China's economic boom," said He Xin, director of consumer insights at Nielsen China.
"It is noteworthy that young people using installment consumption and credit cards are more confident and optimistic about their future employment and income, compared with those without any loans," He said.
The survey interviewed more than 3,000 consumers aged from 18 to 29 across the nation in September and October.
Zhang Xiao, 26, an employee from a tech company in Beijing, said she bought an iPhone 11 priced at 5,999 yuan ($856) during the Singles Day shopping extravaganza.
"I am using Huabei to pay for the new smartphone, and just need to pay 499 yuan every month without any interest under the 12-month installment plan. It is very convenient," said Zhang.
On Fenqile, an installment e-commerce platform under Nasdaq-listed LexinFintech, its gross merchandise volume topped 100 million yuan within the first 10 minutes of Nov 11, taking only half the time it took last year, during the Singles Day shopping festival this year.
According to Fenqile, China's installment consumption growth is moving from coastal regions to inland regions. Young consumers in the western and central parts of China have surpassed their peers in the first-tier cities in the use of installment consumption.
"Installment consumption is enjoying rising popularity among young people, and fast becoming a new engine for China's consumption growth," said Xiao Wenjie, CEO of LexinFintech.
Xiao added as the country's post-90s and post-95s generations are interested in getting hold of the most high-tech smartphones, the latest fashions as well as international and domestic holidays, installment consumption is gaining ground.
The total number of registered users on Fenqile reached 50.2 million as of the second quarter of 2019, up 71.7 percent from a year ago. Seventy percent of the participants of the shopping festival on Fenqile are the post-95s generation.
Moreover, installment payments are shifting from the one-off purchase of bigger items, to smaller purchases. In the past, installment payments were used predominantly for high-priced consumer goods, such as computers and smartphones, according to Fenqile.
However, installments are no longer limited to these traditional categories, and are increasingly involved in all aspects of life, ranging from a lipstick to a T-shirt.
China's per capita disposable income grew 6.1 percent year-on-year to 22,882 yuan in the first three quarters of 2019, according to data from the National Bureau of Statistics.
Digital credit platform Huabei is also a popular service among the younger generation as they know how to make the most out of the credit service while avoiding overspending, according to a report by fintech firm Alipay based on surveys of its wealth management services. Statistics from iResearch Consulting Group showed that 33 percent of the post-90s generation use Huabei.
He Jianhua, a research fellow at the Shanghai Academy of Social Sciences, a think tank, said the younger generation are independent and smart with their money, along with the rapid development of internet and abundant applications.
Yu Fenghui, a well-known Chinese columnist on finance and economics, said the consumer credit market still has huge potential.
"The blooming of internet finance has injected new vitality to the consumer credit. A batch of internet credit products such as Huabei and JD Baitiao has become the main force of consumer credit in China."