Turkish president calls for using local currency instead of US dollar
Xinhua | Updated: 2019-11-27 09:56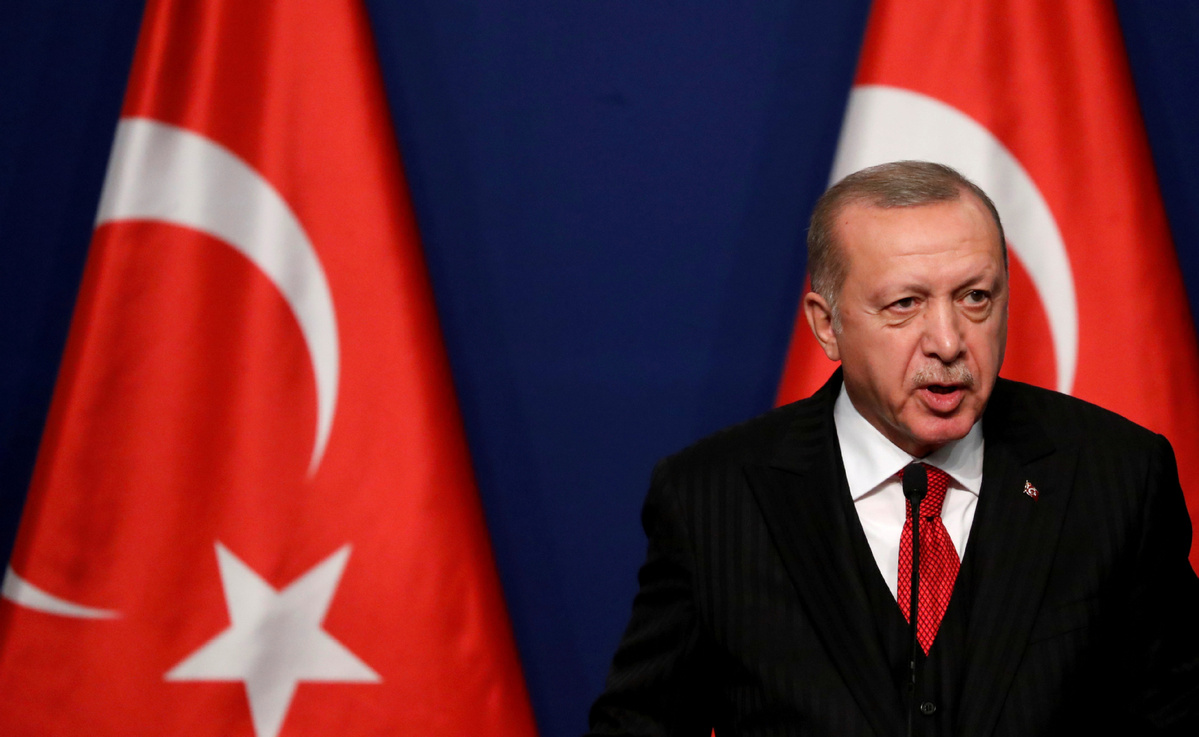 ANKARA - Turkey's President on Tuesday called on Turkish citizens to use the Turkish lira instead of the US dollar in transactions.
"Let us not use dollars. Let's turn to the Turkish lira. Let us show our nationalism," Erdogan told his party's parliamentary group meeting.
Those citizens who trust and invest in Turkey will "continue to win," he said, referring to the investment in local currency.
The Turkish president assured people that the Turkish economy is witnessing a "recovery".
"Every data that is released affirms this fact," he said, citing that the retail trade volume grew 2.7 percent from the same month last year and the stock market hit an 18-month high, surpassing 106,000 points.
"The OECD (Organisation for Economic Co-operation and Development) has revised Turkey's economic forecast for this year from -0.3 percent to 0.3 percent, and for 2020, from 1.6 percent to 3 percent," Erdogan stated.
The capacity utilization rate in the manufacturing industry in Turkey increased by 0.8 points in November from last month to hit 77.2 percent, the 15-month high, he noted.
The confidence index for financial services rose by 24.5 points in November to reach 167 points, while that for the service industry increased by 0.7 percent.
"Our country's risk premium has dropped to as low as 300. Whoever trusts and invests in Turkey has won and will continue to win," the Turkish leader said.
Turkey was hit in August last year by a major currency crisis due to the tension in its ties with the US, which imposed sanctions on Turkey over its detention of a US pastor on spy charges.
The US also threatens to impose new sanctions on Turkey over the latter's purchase of Russian-made S-400 anti-aircraft missile system which was tested on Monday.