Cut illegal bits from beauty economy
China Daily | Updated: 2019-11-28 07:34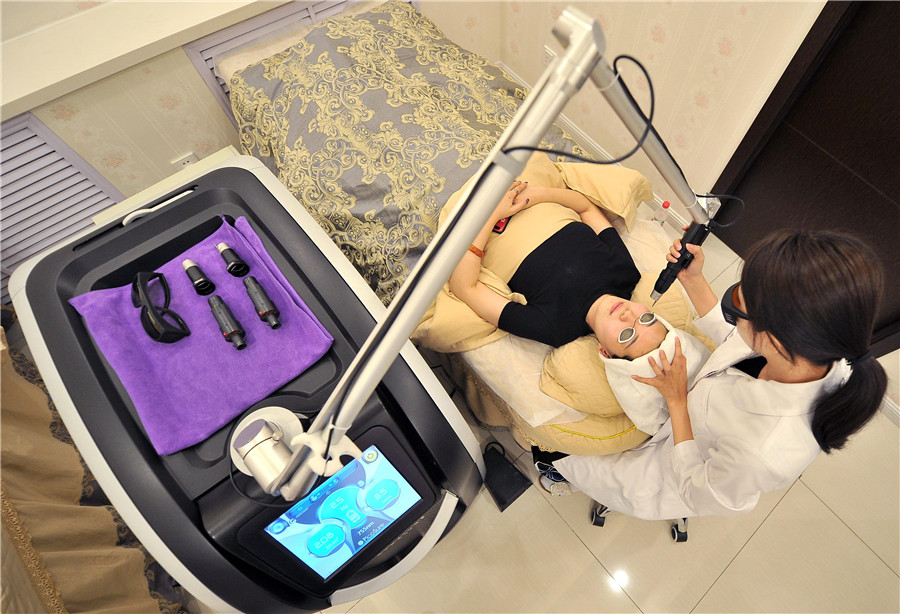 Editor's Note: From wrinkle and freckle removal to double-eyelid, nose and jaw surgery, a growing number of people are having cosmetic treatments to change their appearance. People's Daily comments:
The explosive growth of cosmetic surgery in recent years has also led to people rushing to cash in on the trend, not always legally. The National Health Commission recently detailed some typical cases involving unlicensed medical institutions, practitioners without professional qualifications and unapproved procedures. These cases not only reveal the willingness of some to endanger people's lives for profit but also the lack of awareness of the potential risks among beauty seekers. They also highlight the desperate need for the country to improve the current medical and health supervision mechanism and methods.
Cosmetic surgery is essentially a medical service, so those institutions that offer cosmetic operations need to be licensed and employ qualified professionals just like hospitals.
According to the relevant regulations, medical institutions should acquire a license issued by the relevant authorities and those doing the surgery should have a doctor's certificate and be registered to work at a specific medical institution. Therefore, there is a permitted scope for cosmetic surgery, and the operations beyond that scope are illegal.
However, driven by profits, many businesses are prepared to carry out illegal operations. Especially, because when exposed, they usually only receive a fine, or close their business in one place and register a new one in another place. The poor knowledge of their customers about the surgical procedures involved also encourages these unscrupulous institutions to cut corners, which can put their customers' lives at risk.
The beauty industry should not cause harm. People should be aware that no matter how good medical beauty technology is, health is more important than some clone-like ideal of beauty.
At the same time, the authorities should make greater efforts to rectify the problems in the industry. Not only should heavy penalties be meted out to those found guilty of any illegal behavior, but an industry integrity system should also be established so that violators cannot easily open a new business.