Towards more productive China-EU relations
Xinhua | Updated: 2019-12-03 08:52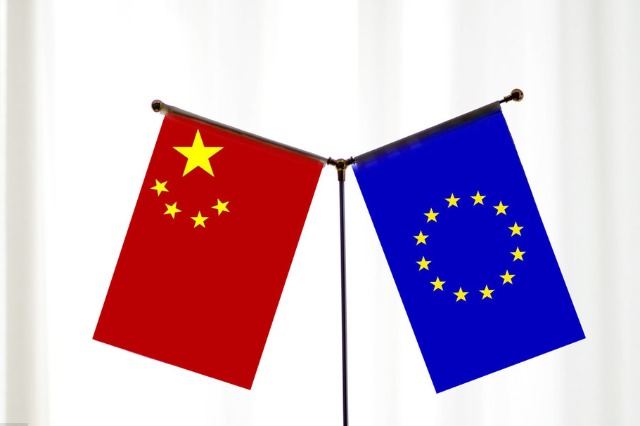 Ursula von der Leyen officially assumes on Sunday the presidency of the European Commission at a promising moment for China-European Union (EU) relations that have kept making positive development this year.
While Chinese President Xi Jinping, Premier Li Keqiang and other senior Chinese leaders made multiple visits to Europe this year, leaders of major EU countries such as French President Emmanuel Macron and German Chancellor Angela Merkel also traveled to China. Such frequent high-level exchanges between the two sides have helped deepen their mutual understanding and grow their political mutual trust.
During April's 21st China-EU Summit, Beijing and Brussel set out clear goals for future bilateral cooperation in various areas, including achieving decisive progress for the conclusion of an ambitious China-EU Comprehensive Investment Agreement in 2020.
During Macron's visit to China in early November, the Chinese government announced it has successfully issued 4 billion euro-denominated sovereign bonds in Paris. The two countries have also completed negotiations on an agreement of geographical indications between China and Europe, which is hailed by Beijing as a pact that bears milestone significance in deepening China-EU economic and trade cooperation.
These substantive progress not only brings real benefits to both parties, but also helps strengthen the confidence in a brighter future of their relations.
Looking ahead, as China and the EU is going to mark the 45th anniversary of the establishment of diplomatic ties next year, they need to come even closer to deepen their practical and mutually beneficial cooperation, particularly in economic and trade areas.
Official statistics from China's Ministry of Commerce show that the two-way trade between China and the EU hit a record high of 682.2 billion dollars in 2018, up 10.6 percent year-on-year.
And in the first three quarters of this year, China's trade with the EU reached 508 billion U.S. dollars, with the EU maintaining China's top trading partner, according to China's General Administration of Customs.
Considering the rising trend of trade protectionism and economic nationalism across the globe, these achievements are indeed hard-won and meanwhile reflect the profound potential in the trade ties between the two sides.
As China continues to open up and improve business environment for foreign investors, companies from the EU will enjoy more and more opportunities the world's most populous consumer market can offer.
In the meantime, the EU is well advised to treat Chinese companies in a fair, equitable and non-discriminatory manner.
Another major area where the two sides need to join hands even tighter is to safeguard multilateralism as both parties share similar views and broad common interests in jointly facing off some of the world's most pressing challenges such as climate change and fighting terrorism.
At a time when "strategic autonomy" is the new buzzword in Brussels, it's more important than ever to realize that China and the EU are partners rather than rivals, and that their common interests are far greater than differences.