China's retaliation against the US over Hong Kong is in defence of its sovereignty
CGTN | Updated: 2019-12-03 10:08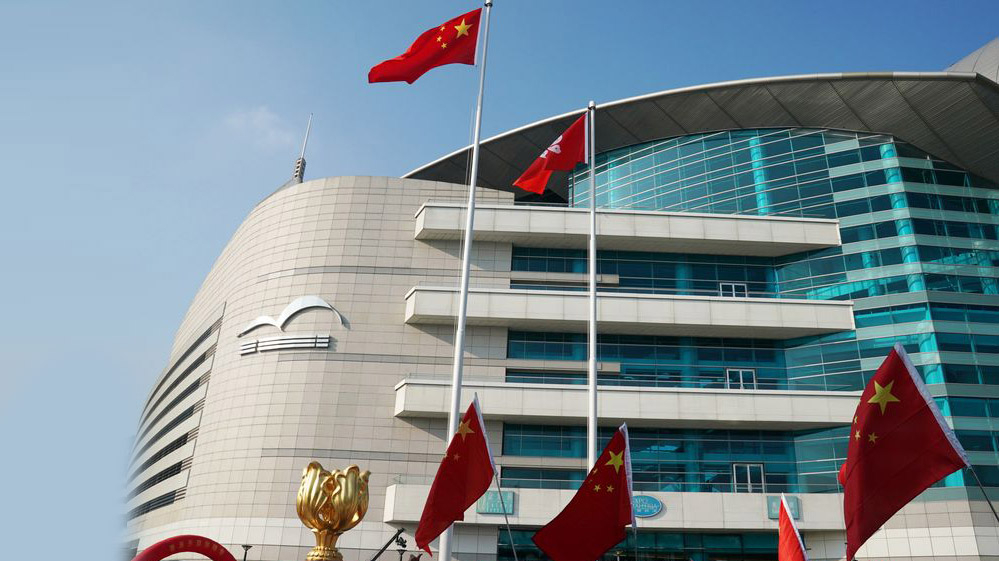 Editor's note: Tom Fowdy is a British political and international relations analyst and a graduate of Durham and Oxford universities. He writes on topics pertaining to China, the DPRK, Britain and the United States. The article reflects the author's opinions and not necessarily the views of CGTN.
China's Ministry of Foreign Affairs announced on Monday unilateral measures on several US organizations, including the National Endowment for Democracy (NED) for "supporting violent and extremist activities" in Hong Kong. In conjunction with this, the ministry also declared that it will cease US navy port visits to Hong Kong. These moves come with the passing of the so-called US "Hong Kong Human Rights and Democracy Act" the previous week.
This move should not be understood as aggressive, overbearing or provocative, but obligatory. China is pursuing a consistent principle of standing firm on matters related to its national sovereignty so it has to respond. With the US act's passage, China had no other choice. There is evidence these organizations have played a disruptive role in the city and empowered forces seeking to undermine the government. The response was reciprocal, measured and cautious, reflecting that China takes its national sovereignty seriously.
Since the founding of the People's Republic of China (PRC) in 1949, protecting national sovereignty and territorial integrity has been a consistent emphasis for the nation. With Hong Kong having been annexed from China as a British colony and then returned accordingly, Beijing feels the need to make clear that the city is rightfully part of China now. It endeavors to respect the given agreements enshrined in the Sino-British declaration, thus China consistently makes it clear that its sovereignty over Hong Kong cannot be compromised by foreign powers under the framework of "One Country, Two Systems."
The so-called "Hong Kong Human Rights and Democracy Act" does just that. Its passage encourages and promotes radical groups in the city who seek in the long run to sever its ties and association with China, thus purposefully undermining national sovereignty. In the short term, the act also presses Hong Kong to follow US foreign policy goals to undermine Basic Law which states that China properly has the right of foreign policy over the city.
Organizations such as the NED accordingly have been directly responsible in offering implicit funding, political support, training and contact channels to activists such as Joshua Wong and the wider group of Demosisto. In American law, to do this within US politics is illegal and unacceptable. As a result, China is obligated to respond defensively with a response which is measured, geared towards safeguarding its own national sovereignty. It carefully and exclusively targets the organizations that have been responsible for exacerbating the unrest and thus acting as an enabler for violence in the city.
As a result, commentators should not overreact to this for it should not be interpreted as a hostile or aggressive move by China or an attempt to further derail US-China relations. China's historical experience and principle made such a move a practical necessity. If there was no response, then China would effectively allow its own national sovereignty to be undermined at its own expense. How is this tolerable for any country? As stated, the response is obligatory.
Analysts should also be careful in interpreting this move negatively regarding trade war negotiations. It is a separate issue. China remains committed to trade talks with the Trump administration towards the goal of reaching a "phase one" deal. Beijing likely remains hopeful that relations with the United States can still be stabilized and improved in the future.
However, when it comes to matters of national sovereignty, China will never compromise and will always take moves to safeguard its interests. It has no choice but to respond in a measured and reciprocal way to those who seek to undermine its national sovereignty.