Many in US saddled with college loans
By May Zhou in Houston | China Daily | Updated: 2019-12-03 10:19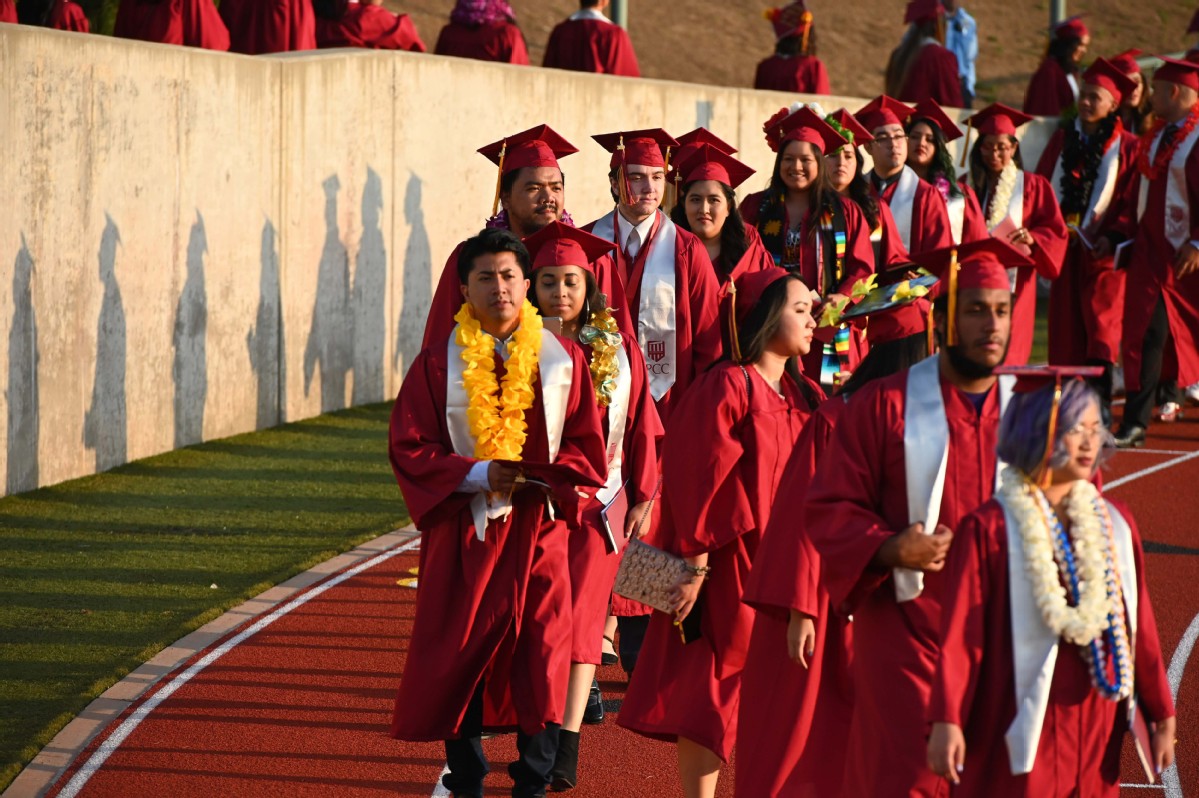 Josef, a software engineer at a major corporation, borrowed a total of $35,000 to pursue a college degree.
He considers his decision a wise one. "I was able to complete higher education sooner than if I planned for it differently," said Josef, who asked that his last name not be used.
The degree helped him land a job with decent pay that enabled him to pay back his student loans. In his case, accruing debt worked out better than working part-time for low wages while taking longer to finish college.
More than 10 years after graduating, Josef has paid off 75 percent of his student loan.
Oliver, a software developer in another big company, greatly regrets taking a student loan.
"My parents pushed me to pursue medical school, and I borrowed $70,000 for it. However, two years later, I realized I really hated it and quit medical school," he said.
Oliver, who also asked that his last name be withheld, was able to get a well-paid job with his undergraduate degree alone. However, he said he got nothing in return for the medical school loan. He feels daunted by the prospect of paying off the debt: With a monthly payment of close to $400, it will take him 25 years. On average, people pay off student loans in 18.5 years.
Student debt has become a major issue not only for students and graduates but for Democratic presidential candidates. According to Student Loan Hero, a website providing information for borrowers of student loans, total US student debt currently stands at about $1.56 trillion spread among 45 million borrowers.
Among those completing undergraduate school in 2018, 69 percent had taken out loans, and they graduated with an average debt of $29,800. Meanwhile, 14 percent of their parents had borrowed an average of $35,600 in federal Parent PLUS loans.
Large student loans have been blamed for the large share of millennials who are delaying marriage, buying homes and having children.
The most progressive Democratic presidential candidates, Bernie Sanders and Elizabeth Warren, have even proposed to eliminate some or all current student debt and provide free college education for all US people.
Before he quit last month as chief operating officer of the US Education Department's Federal Student Aid program - the country's largest provider of student loans and grants - A. Wayne Johnson said the federal government should forgive a big chunk of student loans.
After watching climbing student loan defaults, he predicted that a majority of student debt will never be repaid.
Johnson had proposed that $50,000 of student loan debt be forgiven for every borrower and that those who have paid off their student loans be given a tax credit of $50,000.
"That's a lot of money to forgive. Such forgiveness is unfair to people who are more financially responsible and chose not to go to more expensive schools," said Joyce Beebe, a fellow in public finance at Rice University's Baker Institute for Public Policy.
"It would over-encourage people to take more risk borrowing student loans in the future," Beebe said.
If any group should be given some consideration for student loan help, Beebe said it should be the graduates of the college classes of 2008 and 2009, when the global financial crisis made it very hard for them to land a job.
"They were very unlucky to be caught in such a huge economic downturn," she said.
Beebe said the government should educate and encourage people to be more cautious about loans and their future earning ability.
"The students don't have to pay back the loan while they are in school. However, once they graduate, the clock starts ticking. The federal government doesn't want students to default on those loans, which are very hard to get rid of. Even if one files for personal bankruptcy, the student loan usually still stays with the borrower," Beebe said.
Student loans should be treated as an investment decision, and hence, with careful consideration, she said.
"Students can spend or borrow a substantial amount of money for an education that might not improve their long-term earnings."