'Superstars' of modern Chinese ink art shine in Nanjing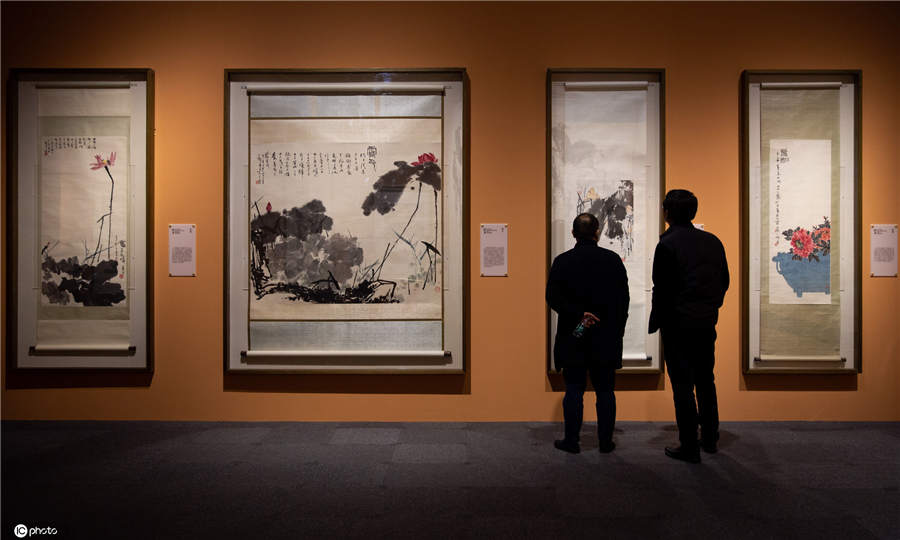 The Nanjing Museum in Nanjing, capital of East China's Jiangsu province, is staging a grand exhibition of modern Chinese ink art. First of its kind in terms of scope, the exhibition presents 158 signature works by eight of the most influential ink painting masters of modern China – Qi Baishi (1864-1957), Pan Tianshou (1897-1971), Huang Binhong (1865-1955), Xu Beihong (1895-1953), Zhang Daqian (1899-1983), Lin Fengmian, Fu Baoshi (1904-65) and Li Keran (1907-89).
"Their works in museum collections are officially rated as national treasures, and their painting styles and artistic thoughts have had a far-reaching impact on younger generations of Chinese ink painters," said Pang Ou, curator of the exhibition, art historian and art connoisseur with the Nanjing Museum. " Their works on the market at home and abroad are the Holy Grails at major auctions."