'Wings Over Everest' finds few fans at box office
By Xu Fan | chinadaily.com.cn | Updated: 2019-12-03 14:47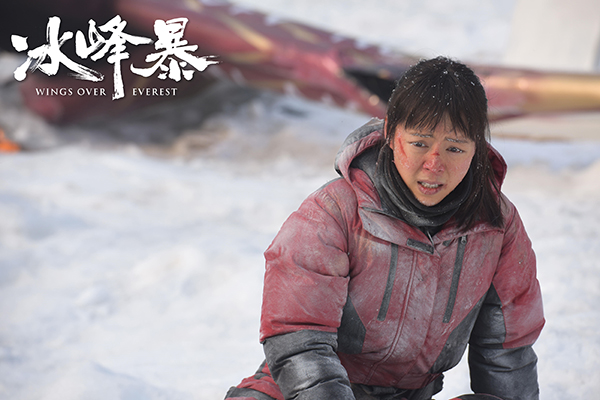 In spite of a stellar cast, the highly anticipated film Wings Over Everest has received mixed reviews since opening on Nov 29.
The directorial debut of businessman-turned filmmaker Yu Fei, the film stars award-winning actress Zhang Jingchu, Japanese actor Koji Yakusho and Taiwan singer-actor Lin Po-hung.
Set in Mount Qomolangma — known in the West as Mount Everest — for most of its runtime, the film fictionalizes an unlikely mission caused by an airplane crashing into the southern side of the world's highest summit.
A team of mountaineers is recruited to scale the peak to fetch confidential documents lost with the plane, but the mission becomes more dangerous and complicated than they expect.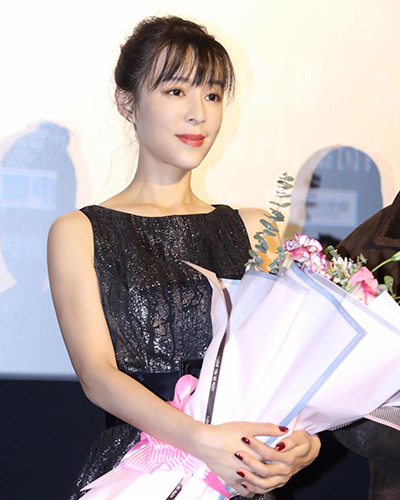 Zhang plays a woman still grieving over the death of her boyfriend, who perished during an ascent five of Mount Qomolangma years ago. She joins the mission mainly to find her lover's body.
Yu revealed during the Beijing premiere that the major cast members endured a tough training course in mountaineering, using professional facilities and climbing cliffs.
However, the film has so far grossed only 11 million yuan ($1.6 million) and earned a rating of 4.9 points out of 10 on Douban, the country's most popular reviewing site.
Most criticism centered on the unconvincing plotline. For instance, Zhang's character manages to return to the camp after being pushed and falling off a cliff, and survives overnight in the freezing temperatures of Mount Qomolangma.