Four missing after fishing boat sinks in East China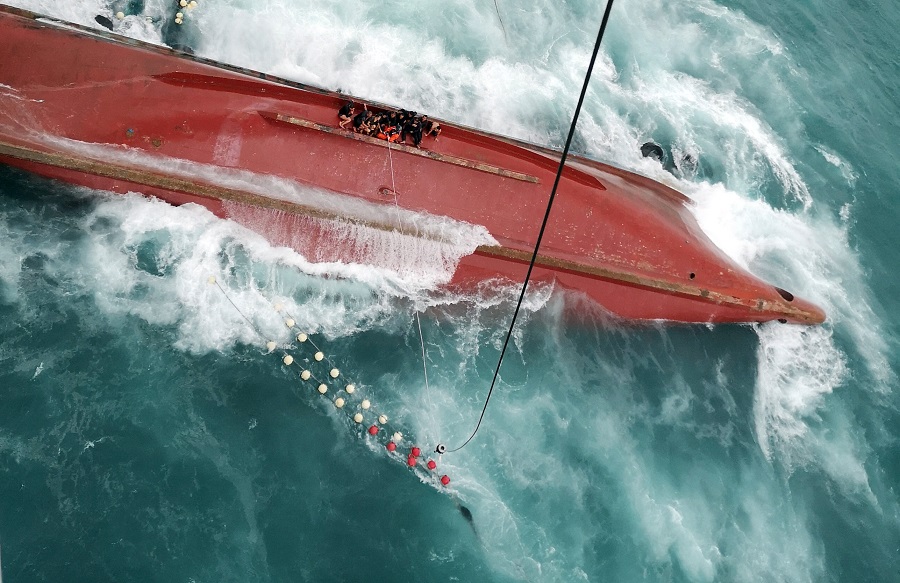 FUZHOU -- Four people are missing after a fishing boat sank in the sea near East China's Fujian province Thursday morning, local authorities said.
The fishing boat carrying 17 people sank in the waters near Gulei Peninsula of Zhangzhou city at around 6:43 am Thursday. Thirteen people have been rescued and another four were still missing as of 9 am, according to Fujian Maritime Safety Administration.
The provincial maritime search and rescue center initiated an emergency response immediately. Several helicopters and vessels joined the search operation.