Why China is the pragmatic choice for El Salvador
CGTN | Updated: 2019-12-05 10:59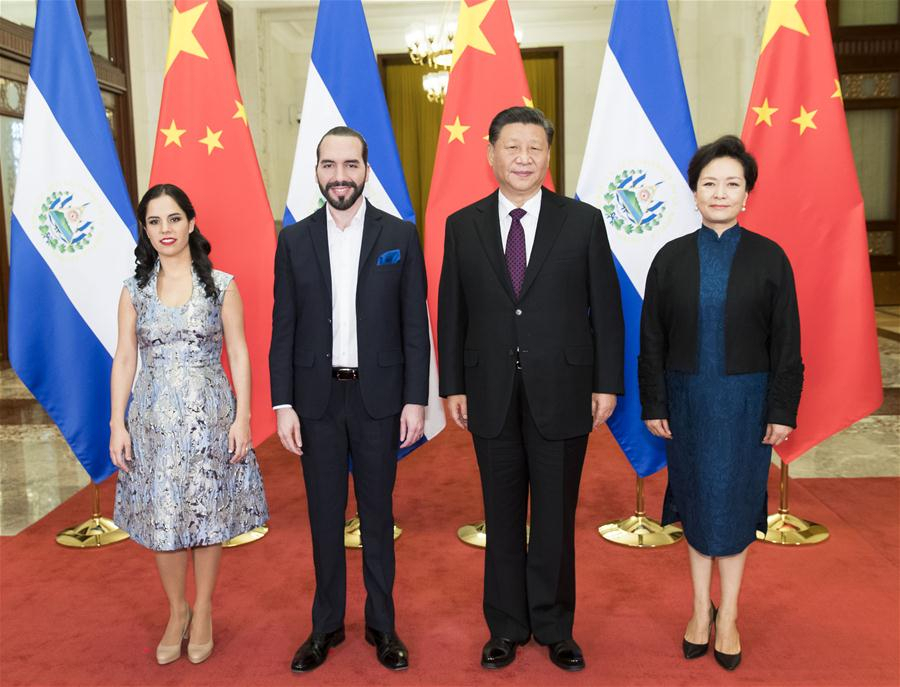 Since taking office on June 1, El Salvador's President Nayib Armando Bukele Ortez has fundamentally changed his attitude toward China.
During and after his election, he made a series of speeches questioning the diplomatic relations between China and El Salvador. During his visit to the United States as President-elect at the beginning of 2019, the media even reported that he and politicians in the U.S. had jointly discussed the issue of "confrontation with China". At that time, China and El Salvador had just established diplomatic relations for half a year, and the long-term isolation did not give the two sides a chance to form a broad political consensus and a sufficient basis for mutual trust.
However, as Bukele settled into the role of president, things began to turn around. He expressed positive expectations of the relations between the two countries on various occasions in his first months as the leader of his nation and made a positive response to China's friendly gesture.
In the first half year of his administration, he disregarded personal and partisan interests, and promoted and expanded various economic, trade, and cultural exchanges with China. His visit to China this time will be a milestone, with bilateral relations clearly positioned on a clear path for development in the new era.
A lie told a thousand times is still a lie
Since the beginning of the new century, China-Latin America relations have leapt forward coincides with the time when the left-wing forces in Latin America held power. Those who want to squeeze out China's growing influence in the region put together some details that were factually irrelevant, and described the compliance with basic international rules and normal economic and trade cooperation as geopolitical considerations based on ideology. Through this strategy, they've enticed and threatened each administration to view and deal with China through a simple "the friend of my enemy is my enemy" principle. There was no doubt that Bukele was once brought into such a gimmick.
After a period of grinding-in, Bukele realized that the one-China principle is a recognized principle in international relations and a basic common view that any politician who wishes to achieve something in the international arena should abide by. The Chinese government does not and will not trade this principle off.
He also realized that China's becoming a global power is an irresistible historical trend. The relationship between the two countries during his predecessor's administration did not rely on ideological similarities.
El Salvador is at a historical juncture of responding to people's livelihood needs, forging lasting peace in society, and seeking industrial upgrading. Taking the China development express and sharing China's development dividends are pragmatic decisions that any mature politician in his country will inevitably make.
Compared to the "democracy partner" who always pays lip service, China is more like a "close friend" who talks less, but always gives him an olive branch without thresholds or conditions.
'Side selection' is not a natural rule
As a young politician who is determined to bring structural change to his country, there are a lot of problems that Bukele needs to resolve: 26.3 percent of households in his country are below the poverty line, and the production line can only provide full-time jobs for less than 40 percent of the age-appropriate population.
Even so, the current wage level has been widely criticized, and if the government and the business community do not take concrete actions, the problem could easily lead to social protest.
On the other hand, Salvadorans are the most beneficiary group of immigrants under the White House's Temporary Protected Status (TSP) program. More than 200,000 of them who didn't have long-term residency status in the United States were able to obtain work permits there.
Overseas remittance was an important pillar of local livelihoods. The return of migrants caused as the result of the termination of the TPS will undoubtedly tighten the already fragile economic situation.
As an agricultural country mainly producing coffee beans and cotton, increasing exports to China appears to be one of the few realistic choices to solve short-term problems.
El Salvador's pragmatic president also considers attracting foreign companies with innovative drives through the establishment of free trade zones. But, regardless of the infrastructure needed for the construction of such zones or the source of funds with enthusiasm for investment, Bukele's policy plan cannot evade China's participation.
Perhaps, Bukele's first visit to China will cause disappoints or anger in some people. In fact, it is unnecessary. "Side selection" is not a natural rule of international politics. National interests and the well-being of people are the primary pursuits of all pragmatic governments.