Nation better prepared for an earthquake
By Zhang Zhouxiang | China Daily | Updated: 2019-12-06 07:37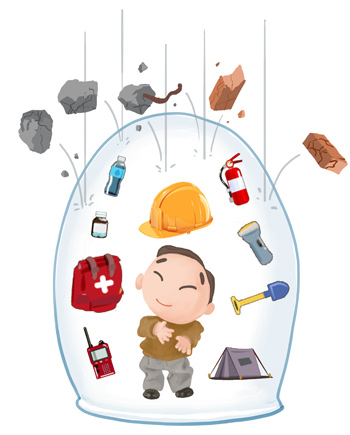 On Thursday, a 4.5-magnitude earthquake hit Tangshan city, North China's Hebei province, which, fortunately, has not caused any casualty or loss of property. China Daily writer Zhang Zhouxiang comments:
When the news broke that there had been an earthquake in Tangshan, many people said they felt panic at first, and hurried to find out more. It was not until they learned that the quake was a relatively minor one that had not caused any loss of life and property that they relaxed.
That shared feeling is because of the 7.8-magnitude earthquake that hit Tangshan in the early hours of July 28, 1976, resulting in the loss of hundreds of thousands of lives.
There have been voices asking whether Chinese people are too sensitive to the issue, but the losses and casualties of the Tangshan earthquake in 1976 and the Wenchuan earthquake in 2008 are carved deep in the nation's common memory.
Earthquakes are caused by disruptions in geological structures deep underground and there is no way to prevent them. Further, it is still not possible to accurately predict when an earthquake will happen. The only thing that can be done is to make good emergency preparations so as to minimize casualties and losses when there is a quake.
In 1997, the National People's Congress, the nation's top legislature, passed the Law on Earthquake Prevention and Disaster Alleviation, which stressed the roles of different departments in the common efforts. In 2008, after the Wenchuan earthquake, the law was amended in light of the lessons learned.
Now, as the law requires, there is a nationwide emergency network and disaster alleviation system that is expected to minimize casualties and losses in case of earthquakes. More important, people are more aware of what to do in the event of an earthquake. It is to be hoped the next time there is major earthquake, the loss of life will be less.