Guangdong ease past Bayi, Shenzhen edge Sichuan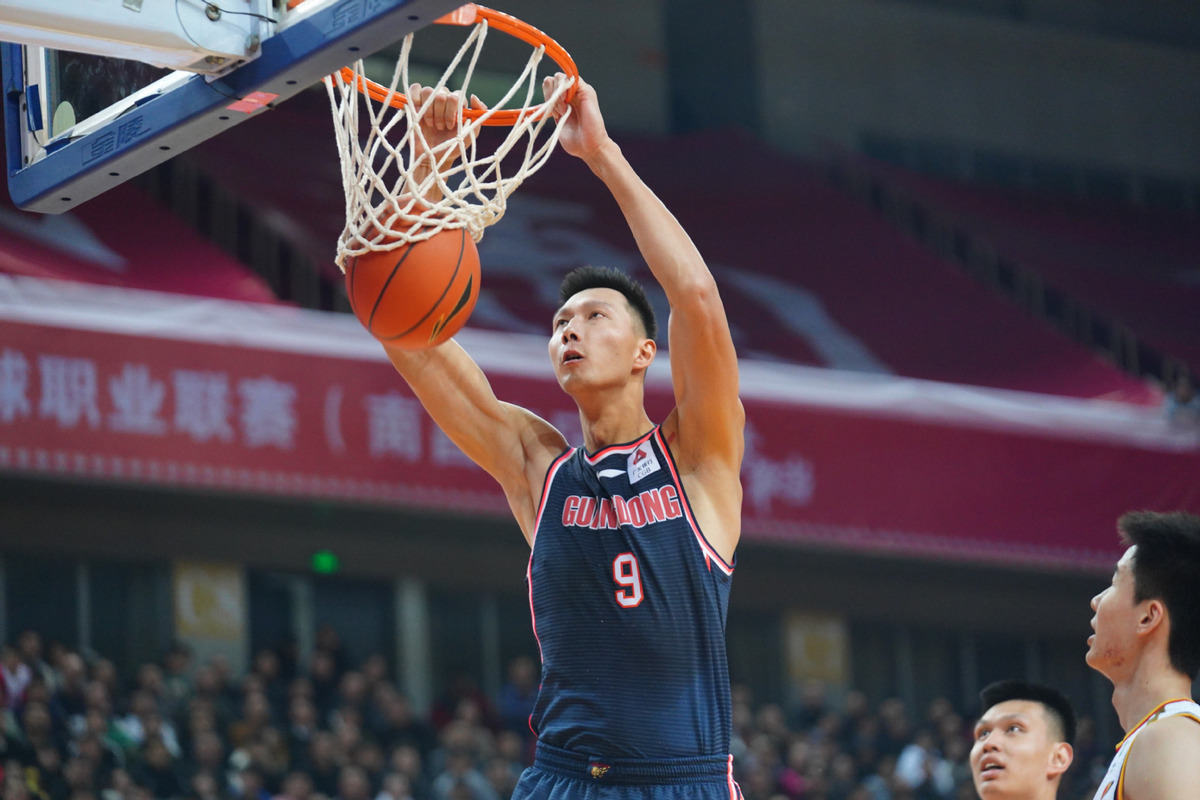 BEIJING - Guangdong Southeast Tigers routed Bayi Rockets 116-97, and Shenzhen Aviators edged Sichuan Blue Whale 98-95 in the 13rd round of Chinese Basketball Association (CBA) league on Thursday.
The defending champions Guangdong posted 11 victories and only one lose before the match while Bayi, the former eight-time title holders, was embarrassed with 11 defeats and a single win.
"We saw the differences between us and the defending champion," Lei Meng from Bayi said after the match. "But there is still a long way to go in this season."
Lei Meng hit three pointers on consecutive possessions to help Bayi narrow the gap to 25-26 against Guangdong at the end of the first quarter. However, the defending champions geared up to claim an easy lead at 54-43 in the second quarter as Bayi committed eight turnovers.
Bayi was shocked by Guangdong's 9-0 run at the start of third quarter. After a timeout, Bayi fought back as Ning Hongyu scored 10 points in a row. However, the home side failed to close the gap, even though they scored 25 points in the last quarter.
Guangdong's Yi Jianlian grabbed a match-high 25 points and delivered 11 rebounds and four blocks, while Lei Meng posted Bayi's highest 19 points.
Thursday also witnessed Shenzhen's scaring victory to the guest side Sichuan with He Xining's last-second shot from backcourt.
Sichuan controlled the ball when there was only seven seconds left and the scoreboard tied at 95-95. Courtney Fortson missed the layup shot, He Xining seized the rebound before the suspense was killed by his long distance buzzer-beater.
The home side was leading with 46-34 when the first half ended. After the break, Sichuan fought back hard and managed to cut the deficit to eight points. Match entered the last quarter with Shenzhen's 75-67 lead.
Fortson shined in the fourth to pull the game level at 95-95 with seven seconds to go, but the four-game slide guest team was disappointed by He Xining's incredible three-pointer.
Before both matches, memorials were held to mourn the former CBA champion player Ji Zhe, who died of lung cancer at the age of 33 earlier on Thursday.
"We hope Ji Zhe will still enjoy the fun of basketball on the heaven," team Shenzhen posted on their social media site.