Conservatives make plans as polls indicate victory
By JONATHAN POWELL in London | China Daily | Updated: 2019-12-06 10:27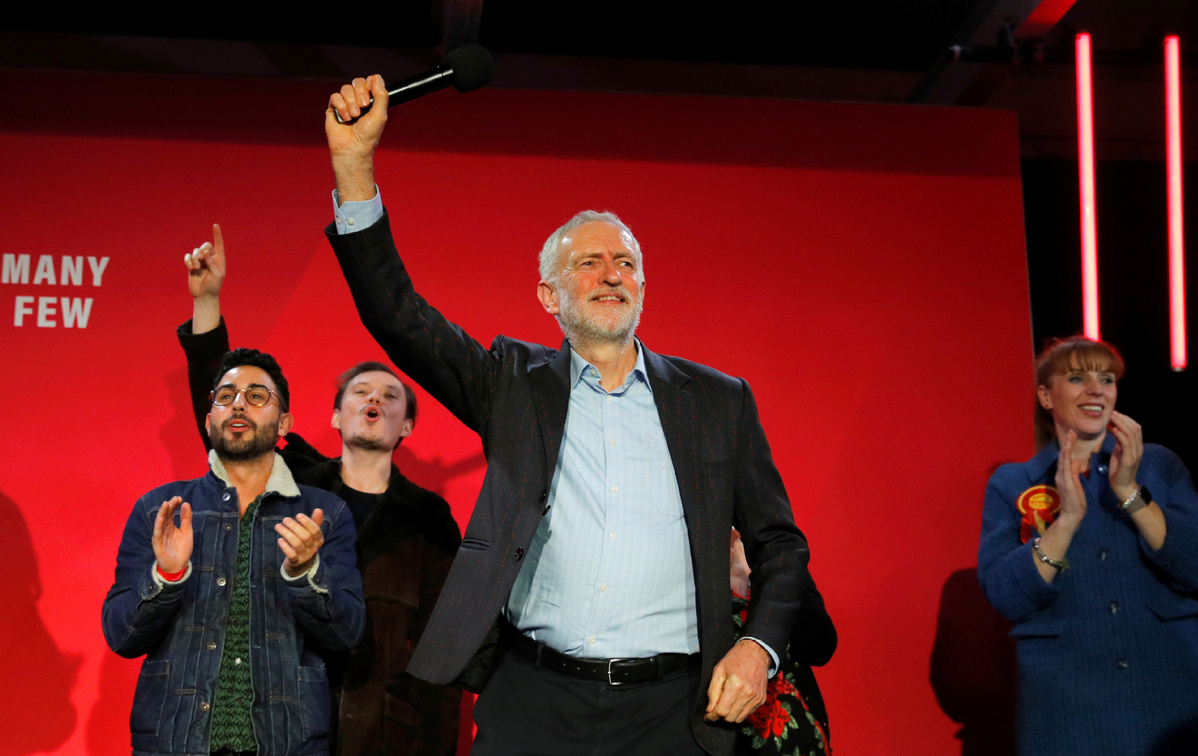 One week ahead of Britain's general election, the Conservative Party unveiled a plan of action for the first 100 days of a majority government, led by aims to complete Brexit and a February budget to implement tax cuts.
Labour responded by claiming a Tory victory would mean more austerity, privatization and tax giveaways, while the Liberal Democrats denounced the promises as fantasy.
In a statement published on Wednesday, the Conservatives indicated that by March 22 a new government would pass Prime Minister Boris Johnson's Brexit deal, and the Queen's speech would introduce key domestic legislation covering law and order and health.
Opinion polls suggest a comfortable lead for the Conservatives, prompting Johnson to lay out his plans. The latest poll gave the Conservatives a 10-point lead over Labour, suggesting a comfortable majority of 48 for Johnson on Dec 12.
The poll, by Savanta ComRes for The Daily Telegraph, put Tory support at 42 percent, Labour on 32 percent and the Liberal Democrats on 12 percent-though 21 percent said they may change their mind between now and polling day.
The prime minister said his main focus would be passing the withdrawal agreement to ensure Britain leaves the EU on Jan 31, and there would be other priorities for the first three months.
Other measures in the Tories' first 100 days are said to include: Legally guaranteeing an extra $44.6 billion a year in National Health Service funding until 2023, ending automatic early release of serious violent and sexual offenders, increasing funding for schools, making migrants pay more to use the NHS, cross-party talks on social care and improving mobile phone signals in the countryside.
"In just seven days' time the British people will have to choose between a working majority government or yet another gridlocked hung parliament," Johnson said.
Challenged by ITV about the feasibility of his ambitious timetable for a deal with the EU, he said: "Have you ever known two countries start free trade negotiations or start negotiations on a new deal when they were already, already in perfect alignment in regulatory terms and had zero tariffs and zero quotas between them? That's where we are."