Are Li Ziqi's works 'cultural export'? Why ask that question?
By Zhang Zhouxiang | chinadaily.com.cn | Updated: 2019-12-06 15:03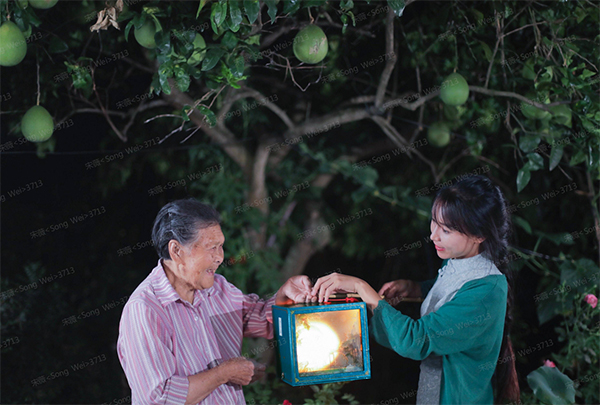 Who is Li Ziqi? For 7 million watchers on YouTube and 20 million micro bloggers on Sina Weibo, that's an easy question to answer. She holds an account on each of the two platforms, uploads her videos about the detailed cooking processes of various kinds of traditional Chinese food.
She and her team are fond of showing the whole process from the field to the table. For example, in her video about spicy tofu, she starts with harvesting the soy beans, grinding them into powder and making the powder into tofu, then to cook it; In another video clip about soy sauce, she shows how to plant the soybean in the field. Her works also include building a homemade oven to bake bread.
Yet on Friday, a question about her has become hot on micro blog: "Are Li Ziqi's works a kind of cultural export?" By 14:00, the reading count reached 470 million, with 36,000 discussions. Many argue that her videos are about daily life, and therefore she is not a symbol Chinese culture.
But why should she be a "symbol" of Chinese culture? She is just telling the world something about the Chinese culture and there is no reason to impose upon her so heavy a title. Chinese culture has many aspects and very few people dare proclaim themselves to be a "symbol" of it. Li has never said anything about that.
The doubts about "cultural exports" are even more ridiculous because never has any serious analyst defined her deeds as so. Why link her with so big a word? Do those asking that question really know what "cultural export" is?
Of course, via her videos Li has spread Chinese culture to the world. She lets the world know that Chinese people love good food and are good at making art out of even simple raw materials. She lets the world see one of the most important aspects of the Chinese people, how they live their daily lives, and it is these that have captured the hearts of her global audience.
Her videos have little words or conversations, and at first they were without any English subtitles or English headlines, yet they appeal to English readers. That shows the charm of the Chinese culture in every detail of daily life.
It is unnecessary to debate whether Li's videos are cultural export or not. She let the world know and love Chinese culture; that's all.