Tariff waivers may ease trade tension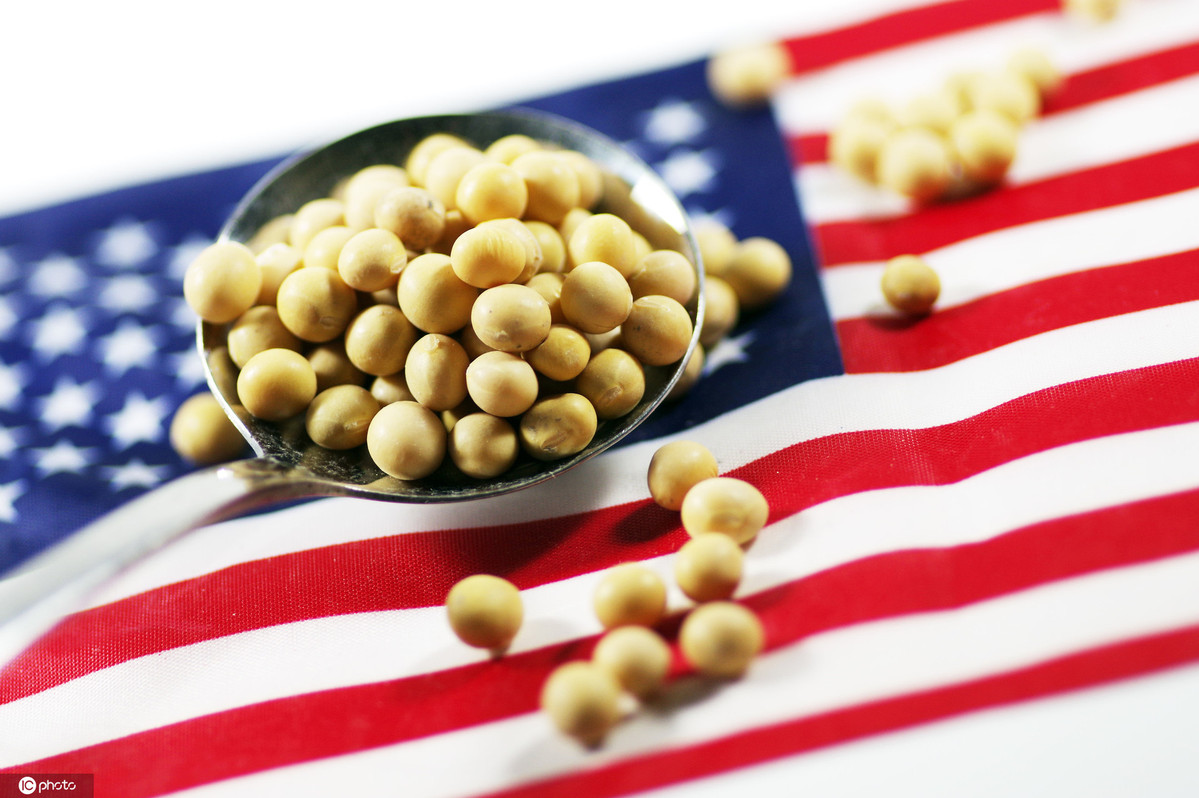 China is working on tariff exemptions on some soybeans, pork and other products imported from the United States, officials said, in the latest sign of easing tensions of the protracted trade war as both nations strive to broker a partial deal.
Analysts said the tariff waivers signal China's goodwill toward ironing out economic and trade issues with the US. The move will benefit companies and consumers from both countries, they added.
In a brief statement released on Friday, the Customs Tariff Commission of the State Council said it is working on the tariff waivers based on the applications submitted by Chinese firms for importing US soybeans and pork.
Based on domestic needs, Chinese enterprises import some goods from the US through market-based procurement, it said.
The enterprises are expected to purchase goods eligible for exemptions on the basis of independent negotiation, import as they see fit and bear the related profits or losses, the commission said.
Dong Yan, a research fellow at the Institute of World Economics and Politics, under the Chinese Academy of Social Sciences, said China's positive measures indicate that the country is willing to de-escalate trade tensions with Washington.
"China's tariff exemptions on some US products, together with its recent measures in opening-up, are conducive to Sino-US trade consultations. In particular, the tariff waivers on soybeans and pork originating from the US will benefit both companies and consumers," Dong said.
The fact that US soybean farmers are under great pressure while the Chinese market demands more pork products constitutes "strong evidence" that the two economies are closely linked, she said.
Citing recent data, Zhou Shijian, a senior fellow at the Tsinghua Center for US-China Relations, said the US has a serious surplus of soybeans.
The Chinese government's tariff exemptions will expand US soybean exports to China, and effectively take up Washington's surplus of soybeans, he said.
In July 2018, China imposed tariffs of 25 percent on both US soybeans and pork as a countermeasure to tariffs levied by Washington.
As the negative impact of China-US tit-for-tat levy exchanges has gradually unfolded, many business leaders and industry associations voiced opposition to such protectionist moves.
Nevertheless, the US has not changed its scheduled implementation of another round of tariff increases on Chinese imports on Dec 15 if an agreement isn't struck.
Several times in recent months, the Ministry of Commerce reiterated that tariffs should be rolled back proportionately if the two sides reach a phase-one deal.
Dong said China has been stepping up efforts to maintain and promote bilateral economic and trade relations with the US.
Up until Oct 17, Chinese companies had imported US agricultural products that included 20 million metric tons of soybeans, 700,000 tons of pork, 700,000 tons of sorghum, 230,000 tons of wheat and 320,000 tons of cotton, according to commerce officials.
Though the phase-one deal is still up in the air, some analysts remain upbeat about future negations between the world's two largest economies.
Steve Brice, chief investment strategist at Standard Chartered private bank, said on Bloomberg TV that he remains optimistic that the two countries can still seal a deal. "That will reduce uncertainty and help the global economy do well," Brice said.
Dong from the CASS said there are inevitable twists and turns in China-US trade negotiations, though "it is getting more and more difficult" due to the changeable external environment.
She said, however, that she still expects the two countries to address their issues as soon as possible.
Asked about her opinion on the looming Dec 15 tariff deadline, Dong said, "It may not be easy for the US to drop its tariff threats, not only toward China but also other economies like some European countries."
Putting maximum pressure on its counterpart has turned out to be a consistent US strategy, even when negotiations are underway, she said.