Washington's double-standards on Xinjiang clear, experts say
By CUI JIA | China Daily | Updated: 2019-12-07 07:59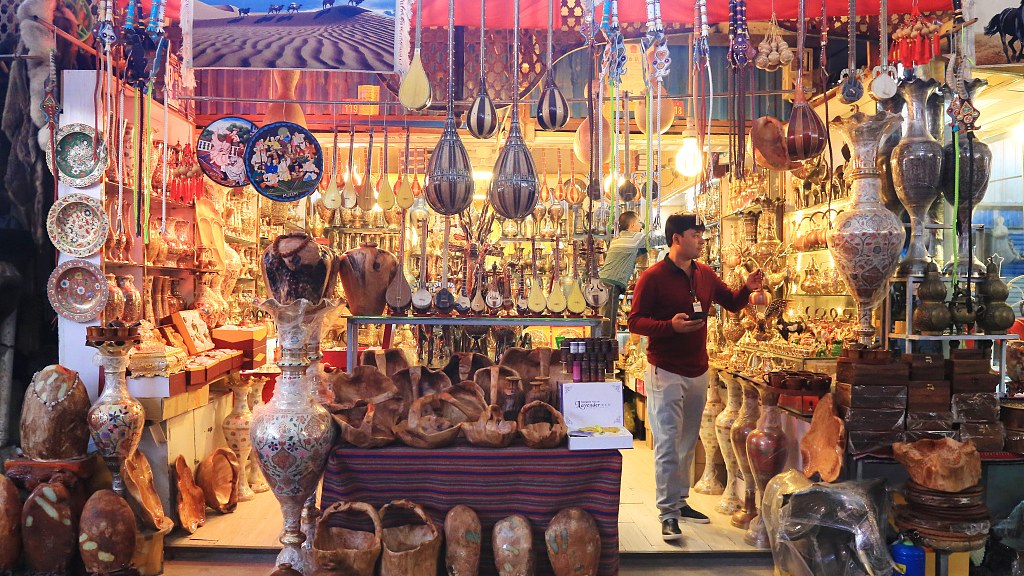 The United States government and media outlets have been practicing double standards regarding terrorist attacks that took place in the Xinjiang Uygur autonomous region by ignoring clear evidence and portraying them as so-called acts of resistance, experts said on Friday.
"The graveness of the counterterrorism situation in Xinjiang in the past can be hard to believe for outsiders. Xinjiang people have to live in constant fear of not knowing when or where the bloody and violent attacks could happen," said Chang Jian, director of Nankai University's Center for Human Rights Studies.
However, the US often adopts double standards in the fight against terrorism when cases occur in Xinjiang, and such double standards are actually an act of sympathizing with the terrorists, Chang said in an interview.
On Dec 30, 2013, nine terrorists attacked a police station in Yarkant county, Xinjiang. They assaulted the officers with knives, throw explosive devices and burned patrol vehicles. According to a police probe, the group that attacked had been influenced by religious extremism, studied terrorist videos and had been plotting the attack for months.
After the attack, Marie Harf, who was deputy spokesperson of the US Department of State at the time, said the US was closely following reports of continuing violence in the region while continuing to call on the Chinese government to permit its citizens to express their grievances "freely, publicly, peacefully and without fear of retribution".
However, Harf immediately condemned a similar attack in Volgograd, Russia, on the same day when a suicide bomber attacked a city bus. She added that the US stands in solidarity with the Russian people against terrorism.
In another case, the US embassy in China called the attack carried out by terrorists from Xinjiang at a train station in Kunming, Yunnan province, on March 1, 2014 that left 29 dead and over 140 others injured a "horrible and totally meaningless act of violence" on its official Sina Weibo account, while falling short of labeling it a terrorist attack. According to a police investigation, the attack was plotted by overseas separatist forces.
"The US can do anything in the name of fighting terrorism no matter how many human rights violations are involved in the process, while any counterterrorism action from China is excessive enforcement. It's pure double standards," Li Yunlong, a professor at the Communist Party of China Central Committee's Party School, said on Friday.
An English-language documentary Fighting Terrorism in Xinjiang, which aired on Thursday on CGTN, China's State broadcaster, shocked many people as it released never-before-seen footage of previous bloodshed and violent terrorist attacks that happened in the region.
Xinjiang has long been the main battlefield against terrorism. Between 1990 and 2016, the region suffered thousands of terrorist attacks that killed a large number of innocent people and hundreds of police officers, according to the Xinjiang government.
"The documentary helps people-especially the international community-better understand the urgency of rooting out terrorism and extremism in Xinjiang," Shu Hongshui, deputy dean of Northwest University of Political Science and Law's anti-terrorism law department, said on Friday.