China's women book semifinal place at Qinghai Int'l Curling Elite
XINING, China - The Chinese women's team booked a semifinal spot at the 2019 Qinghai International Curling Elite, with a 5-1 win-loss record after Sunday's matches.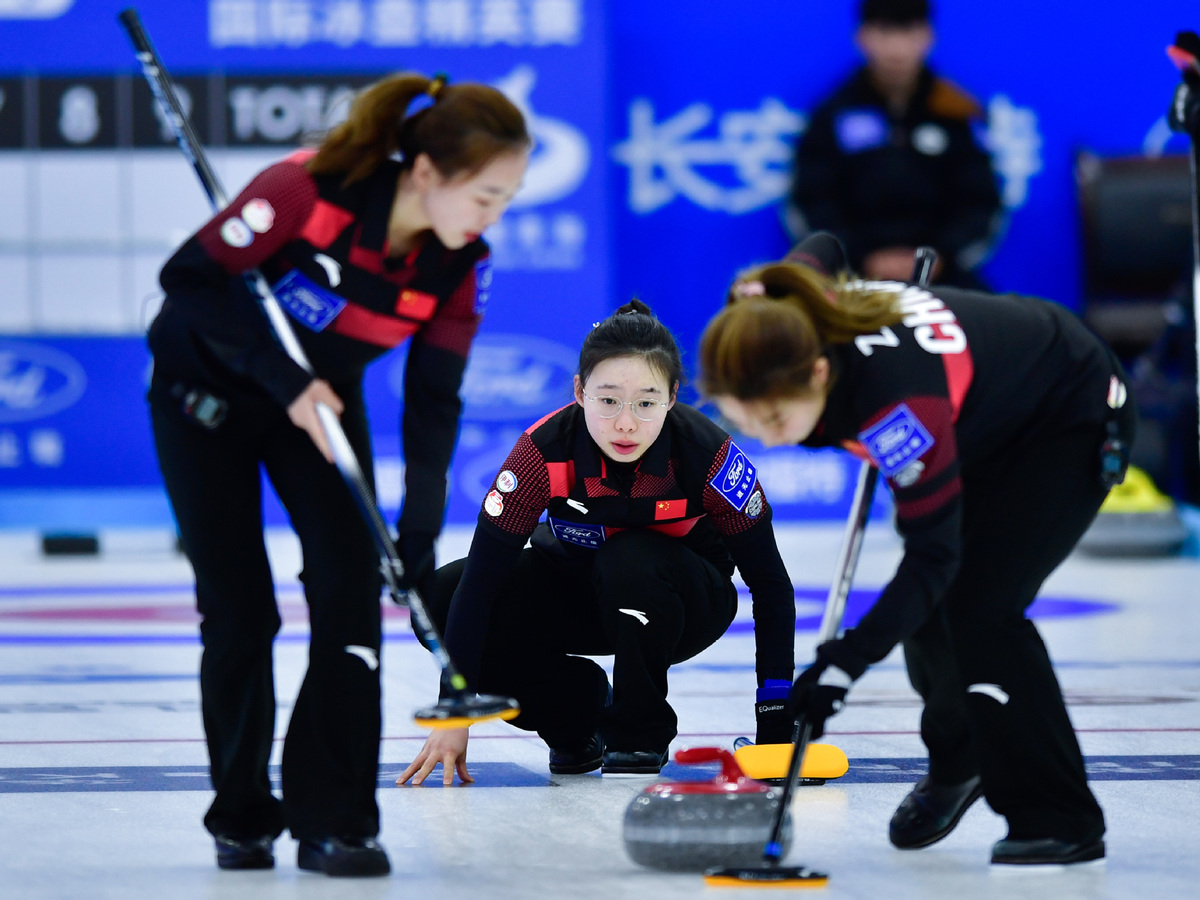 The Chinese suffered their defeat in the morning after losing 7-5 to South Korea. The hosts had the lead after the fifth end but then wilted under the pressure of their opponents.
Later the night, the team went down fighting in a tight encounter against Canada. The team then took advantage of the mistakes by their opponents and scored a 6-4 victory to seal their spot in the semifinal.
In the men's actions, South Korea is the first men's team to qualify for Monday's semifinal after scoring a comfortable 9-3 victory over Switzerland in the afternoon. The team recorded a perfect winning streak after winning all six matches by far in the competition.
The Chinese bounced back from their previous defeats after edging Russia 8-4. With a solid start after earning three points with hammer advantage on the first end, the team held off the fightback from their opponents to halt their losing streak.
The 2019 Qinghai International Curling Elite is being held at the Duoba National Highland Physical Training Base in northwest China's Qinghai province, featuring 16 teams from 10 countries competing on ice from December 5 to 10.
The teams will compete on Monday for their last match to earn their spots in the semi-finals, which are scheduled later that night.