4.6-magnitude earthquake hits Southwest China
chinadaily.com.cn | Updated: 2019-12-09 15:35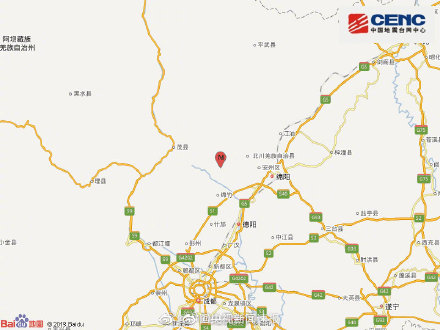 CHENGDU - No casualties have been reported so far after a 4.6-magnitude earthquake jolted Southwest China's Sichuan province Monday afternoon, local authorities said.
The quake hit the city of Mianyang at 3:20 pm local time, at a depth of 10 km, according to the China Earthquake Networks Center.
The provincial earthquake administration said tremors were felt in the cities of Chengdu, Leshan and Meishan.
Railway authorities said they launched an emergency response to impose a speed limit and block off some areas after tremors were felt on two railways, including one high-speed line.