Trainees 'have all graduated' from centers
By CUI JIA | China Daily | Updated: 2019-12-10 02:54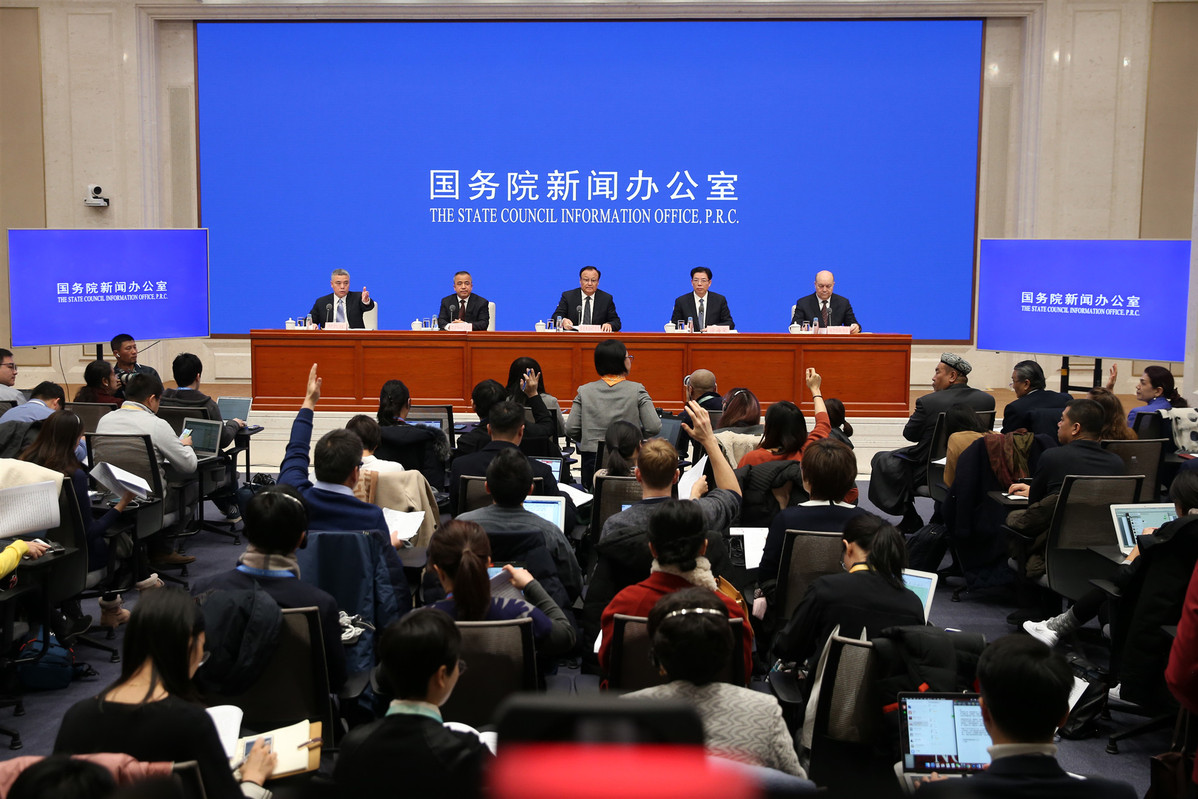 Xinjiang chairman says locals can freely visit facilities, attend courses voluntarily
Trainees taking part in courses on the standard Chinese language, laws and vocational skills, as well as deradicalization programs at vocational education and training centers in the Xinjiang Uygur autonomous region, have all graduated, a senior regional official said on Monday.
Next, the centers will open to all locals who wish to improve themselves, and different training programs will be offered, said Shohrat Zakir, chairman of the Xinjiang regional government.
Establishing the centers in accordance with the law for people who committed petty crimes or minor offenses while involved in terrorism and extremist activities is a helpful exploration in combating terrorism and extremism, he said.
The centers have been portrayed as "concentration camps" with "violations of human rights" or "ethnic oppression" in the so-called Uygur Human Rights Policy Act of 2019 passed by the United States House of Representatives on Dec 3. Some foreign media also claimed that there were between 1 million to 2 million people at the centers.
"Such claims are groundless and pure fabrication. Also, those who have been taking part in the courses on the standard Chinese language, laws and vocational skills — as well as the deradicalization programs — have all graduated. They've found jobs and their quality of life has been improved," Shohrat Zakir said at a news conference organized by the State Council Information Office in Beijing.
The centers will open to all locals who have the desire to improve their standard Chinese language, vocational skills and knowledge of laws. They can choose to take courses of different lengths while coming and going freely, he added.
The chairman said the centers are part of the region's measures to root out terrorism and extremism.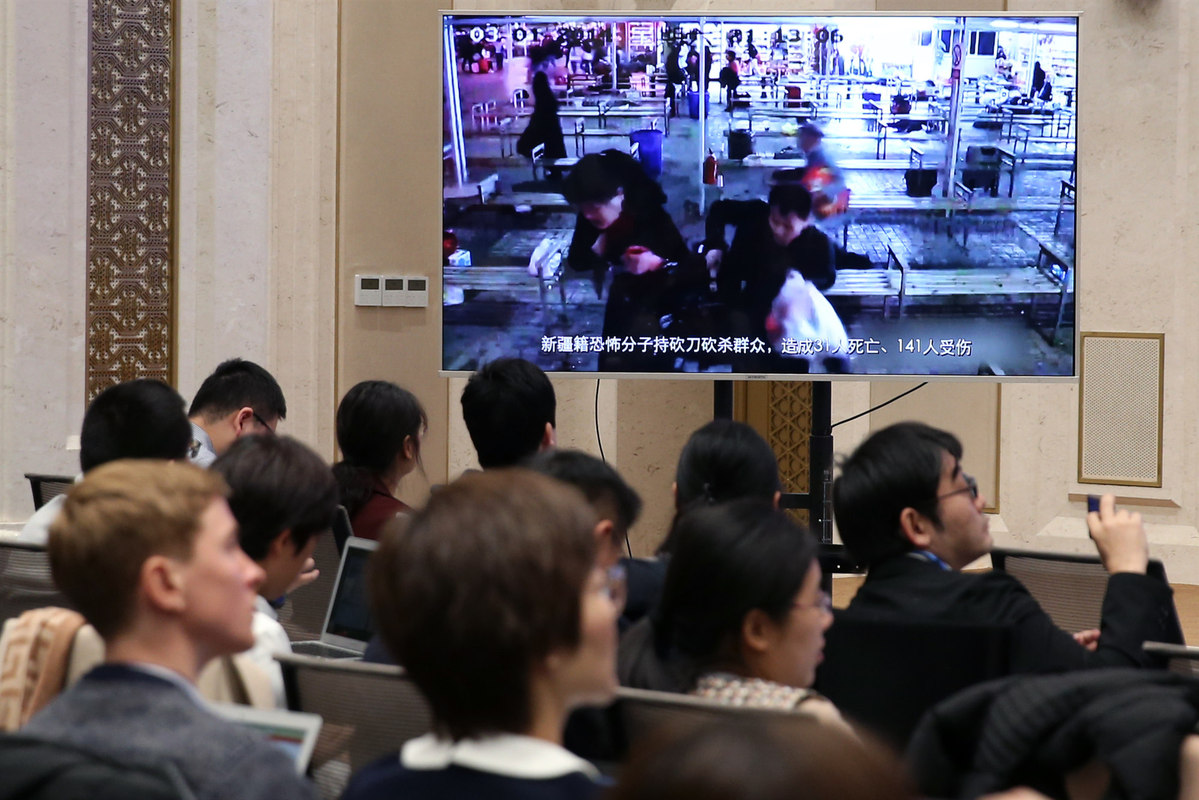 "Measures against terrorist attacks and extremists taken in Xinjiang are no different from those in many other countries, including the US," he said.
"Some people in the US should discard their biases and not practice double standards regarding terrorist attacks and extremists," he said.
He added that the so-called act ignores the facts and confuses black with white. It has maliciously distorted the human rights situation in Xinjiang and groundlessly slandered the Chinese government's policies in governing the region.
Muhammad Asghar, a special correspondent for Associated Press of Pakistan, who attended Monday's news conference, said he now has a more accurate idea of the centers after he visited them.
"Actually, it's just like a university campus. By educating people about the standard Chinese language, basic laws and providing training in different skills, the trainees can become useful members of society," said Asghar, who visited the centers in March.
He said he believes the centers have effectively helped bring down terrorist incidents in Xinjiang as no terrorist incident has occurred in the region in the past three years.