Up to 13 feared dead in volcanic eruption off New Zealand
Updated: 2019-12-10 07:20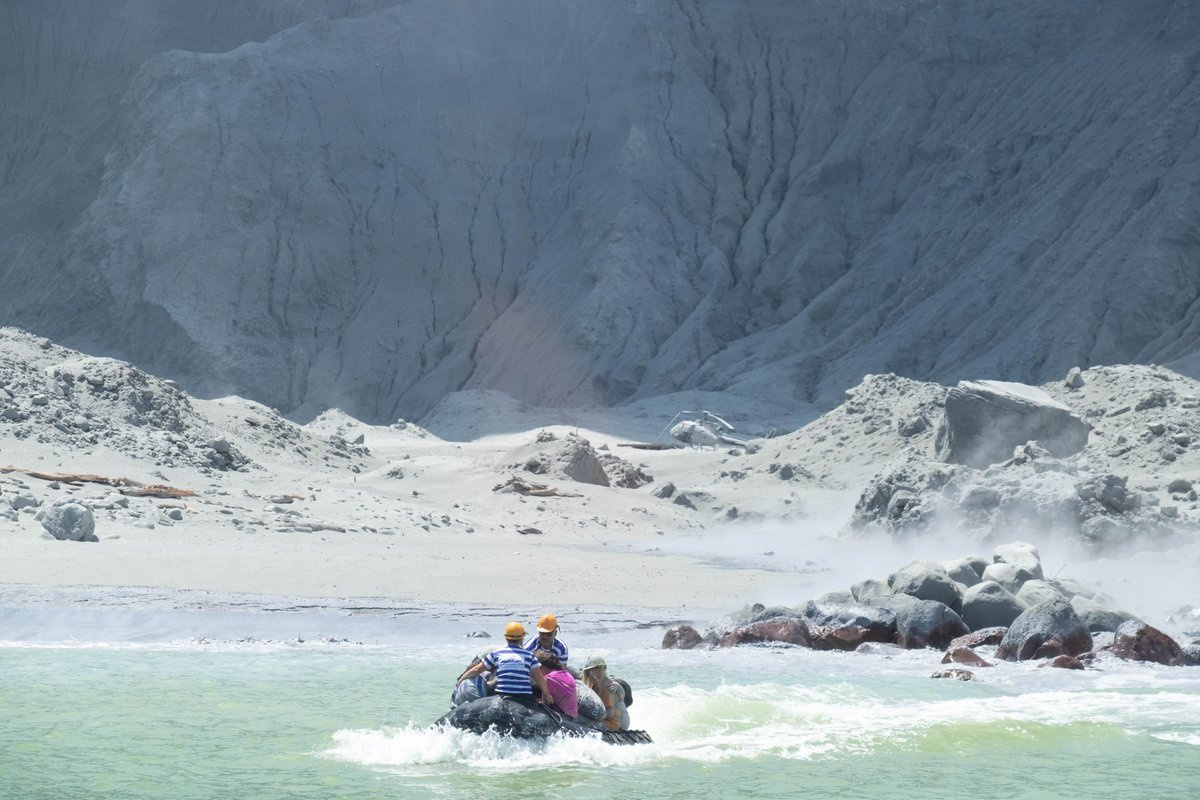 WHAKATANE, New Zealand — A volcano off the New Zealand coast erupted Monday with a towering blast of ash and scalding steam as dozens of tourists were exploring its moon-like surface, killing five people and leaving eight others missing and feared dead, authorities said. Helicopter crews landed on White Island despite the danger and helped evacuate the dozens of survivors, some of them critically injured.
Hours after the disaster, authorities said the site was still too dangerous for rescuers to search for the missing. But aircraft flew over the island repeatedly, and "no signs of life have been seen at any point," New Zealand Prime Minister Jacinda Ardern said.
The missing and injured included New Zealanders and tourists from the US, China, Australia, Britain and Malaysia, the prime minister said. Some of those who were exploring the volcano were passengers from the Royal Caribbean cruise ship Ovation of the Seas, docked on neighboring North Island.
Two Chinese nationals were among those 47 people on New Zealand's White Island at the time of a volcanic eruption on Monday, the New Zealand police said on Tuesday.
At least one Chinese national was also among those injured in New Zealand volcanic eruption, according to the Chinese Embassy in New Zealand, which is still awaiting further information about the Chinese tourists injured in the volcanic eruption.
The Chinese national was injured due to the eruption and has been sent to hospital for treatment, according to the New Zealand Ministry of Foreign Affairs and Trade.
Three Australians are believed to be among those killed in New Zealand's volcanic explosion, New Zealand Prime Minister Scott Morrison said in a press conference on Tuesday morning.
Morrison said 24 Australians aged between 17 and 72 were on a tour of White Island on Monday when the volcano erupted, and 13 of them are hospitalized across multiple hospitals in New Zealand, with 11 Australians still "unaccounted for."
"But with 11 Australians unaccounted for, three of those are feared to be amongst the five that have already been identified as deceased."
The first victim has been identified by the local media as Hayden Marshall-Inman, a local tour guide.