Young Lebanese show talent in Chinese singing competition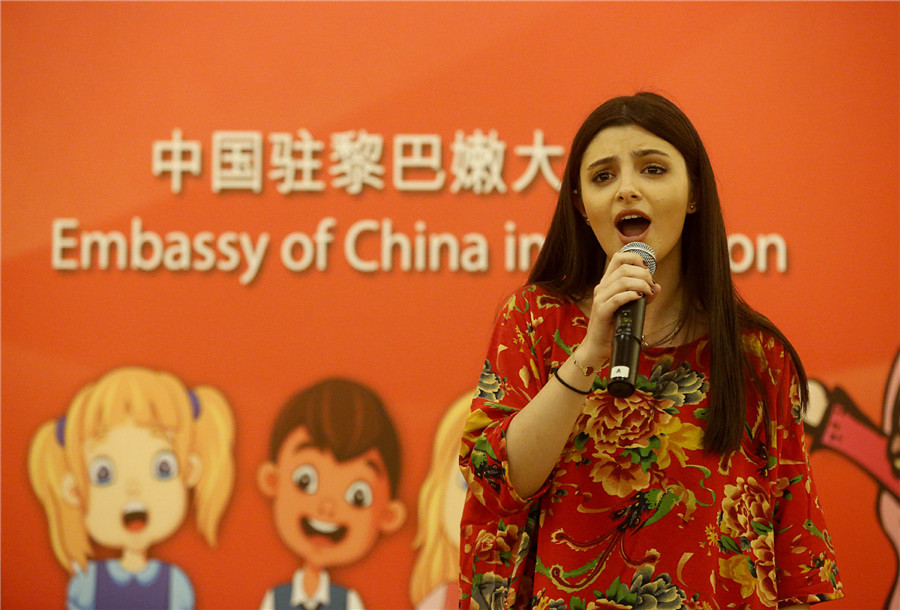 A total of 27 Lebanese young people on Sunday took part in a Chinese singing competition in Beirut to show talent and their Chinese language skills.
The Second Session of the Ambassador's Cup Chinese Singing Competition for Lebanese Students was participated by two groups of young people, one under the age of 13 and the other above 15.
Mariam El Amine, 11, ranked the first in the children's category. "This is a very nice experience. It allows us to learn about another country and its culture," she said, adding that she will continue practicing Chinese.