Chinese men's team lose to Japan 2-1 in EAFF E-1 Football Championship
Share - WeChat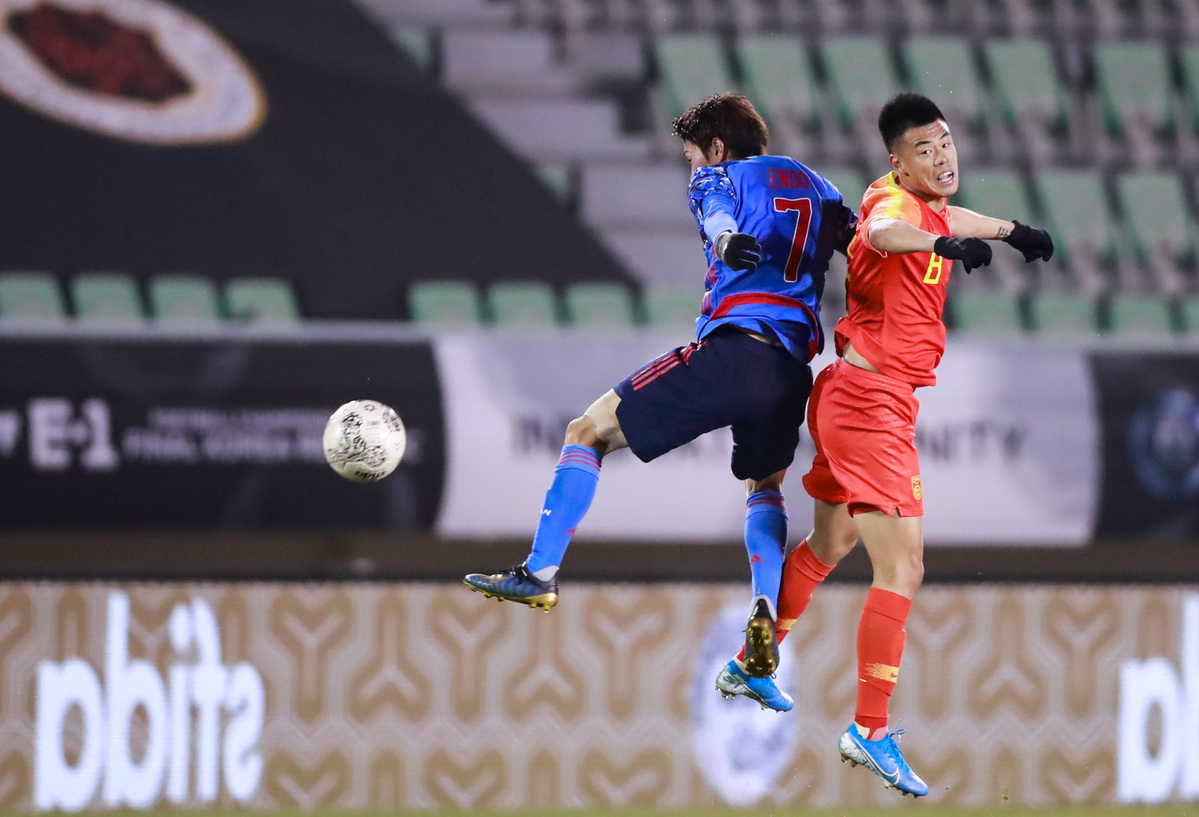 BUSAN, South Korea - Chinese men's team lost to Japan 2-1 at their first EAFF E-1 Football Championship match on Tuesday.
Forward Suzuki Musashi put Japan 1-0 ahead at the 29th minute when he finished off a lightning and fluid attack which tore open China's defense.
Defender Miura Genta made it 2-0 as he muscled in a header from a corner kick at the 70th minute.
Chinese team head coach Li Tie, who had repeatedly been heard to shout orders to his players on field, fell into silence after the goal.
At the 90th minute, striker Dong Xuesheng pulled one goal back for China with a powerful header.
Chinese defender Ming Tian came close to scoring at the 52nd when his drive hit the bar.
Li Tie said that some of his players had a case of jitters to overcome.
"My players fought to the last minute with a conviction that they could equalize, and I am happy with that," he said.
He hinted that if not for being nervous, his side would have performed better.
"I think my players tried their best, but it is the first time for some of them to be capped by the national team, they were understandably nervous for the first 10 to 15 minutes," he said.
"When I played for the national team for the first time in January 1997, I was very nervous too. Now as head coach to manage my first match of the national team, I can understand my players' jittery," he said.
"Japan is a team better than us, especially in ball possession, I have nothing to complain about our loss," he added.
China will play their next match against South Korea on Sunday while Japan will face Hong Kong on Saturday.